Courgettes (Zucchini if you are Italian or American) in Scotland are a bit unreliable but the warm weather this summer has really suited them. Expecting a poor crop, we planted 6 plants and now we are overwhelmed with yellow courgettes. Simple roast courgettes are really nice but more variety is needed so we've been looking for things to do with them.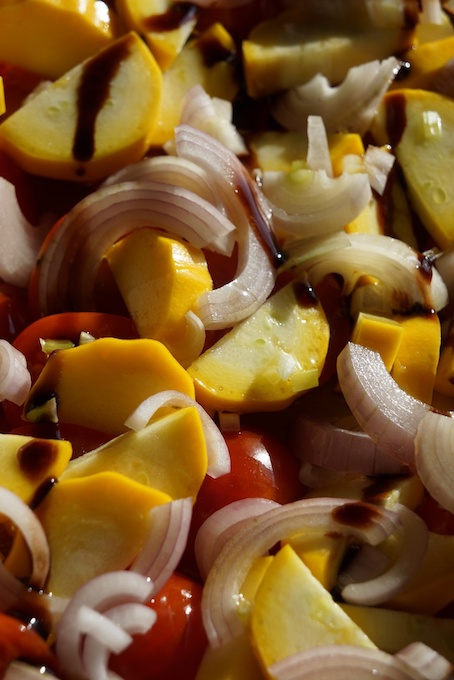 The simplest recipe - chop up a few courgettes, some tomatoes and a couple of shallots. Some olive oil and a sprinkling of balsamic vinegar then into the over at 180 degrees for 20 minutes. Add some herbs if you have any - thyme works well.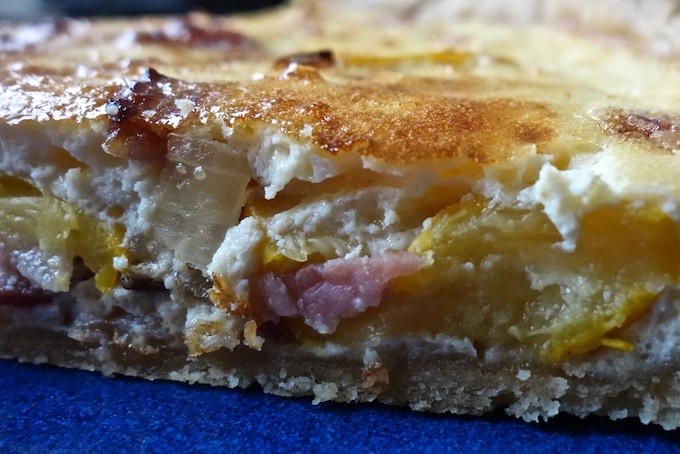 Another familiar standby. Make or buy some shortcrust pastry and line a tart tin. Bake blind for 20 minutes. Chop 3 or 4 courgettes, an onion and (optionally) a few rashers of bacon. Cook in olive oil till soft. Beat together 4 eggs, 5 tablespoons of good plain yoghurt (we prefer this to cream), pinch of salt and some grated cheese. Add the courgettes, etc. to the tin, pour over the egg mixture and bake at 180 degrees until lightly browned on top (about 30 minutes in our oven)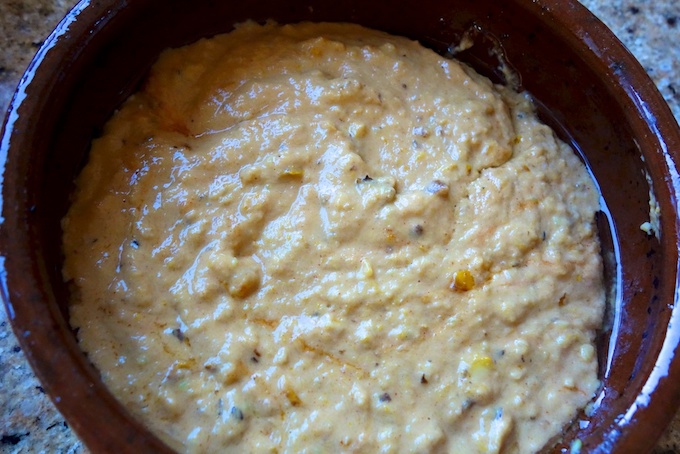 There are various recipes for this using raw courgettes on the web but I was a bit dubious of these so I sliced a large courgette in half, brushed it with oil and put it under the grill until it started to brown. Chopped it then blitzed in a processor with a clove of garlic, a tsp of smoked paprika, a wee bit oil, salt and almost a tbsp of tahina (basically what we had left in the jar). No lemon juice as the mixture seemed quite wet. We're planning to make it again and have some coriander leaves left so will add these to this batch - I think they'll go well. Great with oatcakes or on flatbread.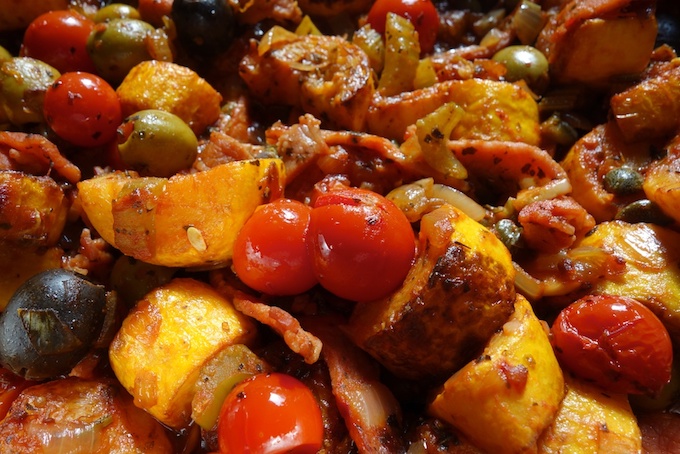 3 courgettes, 1 onion,  3 celery sticks and 1 tin cherry tomatoes. Flavourings -  2 or 3 garlic cloves (finely chopped), olives, parsley, capers, wine vinegar, salt, pepper.
Chop courgettes into large chunks and fry in oil until lightly browned. Remove from pan then gently fry chopped onions and celery until soft. Put the courgettes back and add the flavourings - the quantities really are to taste - if you don't like olives, it does no harm to leave them out. We use a couple of tbsps of vinegar - don't leave this out or the capers. Cook till vinegar evaporates then add the tin of tomatoes and simmer gently for about 15 minutes.
This is nice on its own or as a vegetarian main course, served with gnocci - purists will make their own, we buy it from the supermarket.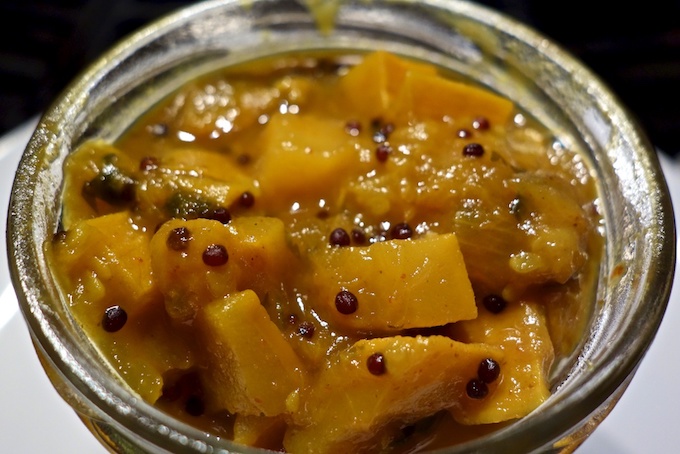 About 1.5kg courgettes, 2 onions, tsp turmeric, tsp ground ginger, 2 tsp black poppy seeds, tsp chilli powder (or less if you don't like it hot), bit of salt. 450g sugar and 600ml malt vinegar.
Peel the courgettes if you like - we don't bother if they are small and the skins are soft but you do need to if they are monsters. Chop the onions. Put everything in a pan and cook until thick, stirring now and then. The original recipe also suggests cloves and peppercorns in a small muslin bag but I don't actually know anyone who has such a thing. You can add other flavourings - I think cumin would be OK and we have sometimes added chopped coriander leaves if we have any.  It's fine to eat immediately but gets better if you leave it for a while. We found a jar at the back of a cupboard that must have been two years old and it was rich and succulent. But, normally, we leave it for a couple of months.