Mallaig to Aberdeen: My original route plan
I start in Mallaig with the Bruce Watt ferry from Mallaig to Knoydart. This has a lot of memories for me as I first went on a Bruce Watt boat (called the Clansman) in the 1950s when I was just a wee boy. I had a shot of driving the boat which was great fun (that's me in the wheelhouse).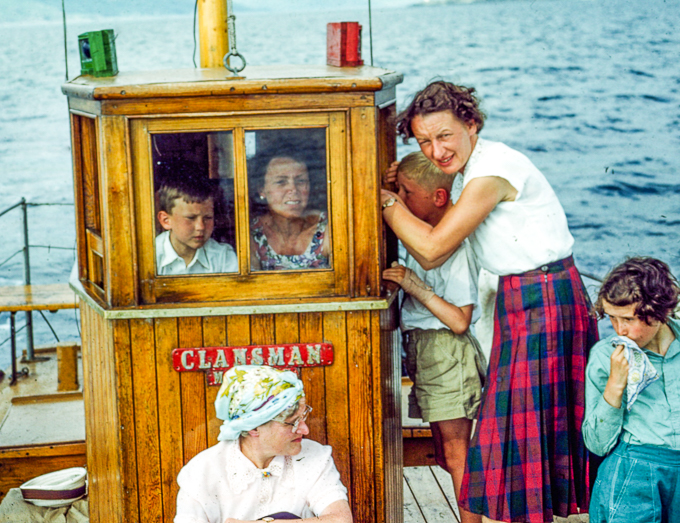 I hope to stop at the pub in Inverie for a pint then over the hill to camp at Sourlies bothy. I'll then go down Glen Dessary and onward to Kinbreak bothy, Gairich (1st hill) then along Loch Garry to South Laggan. I plan to call in on an old colleague who lives in Glen Garry for tea and cake.
From there it is through the forest on forest roads, camping near Greenfields then over the hill to drop down into Glen Roy, a bit before the bothy at Luid Chonnal. Then continue through the glen to Garva Bridge (camp) then the other Laggan. I'll then follow the Wade road to Kingussie, where I've booked a B&B. Then 2 days through Glen Feshie and Glen Gelder to Braemar for a 'rest day'.
From Braemar, I will either go over or round the side of Lochnagar to Glen Muick. Then a potentially unwise bog-flog to Mount Keen and camp in Glen Tanar. My final stretch is from Aboyne along the Deeside Way to Aberdeen.
I didn't actually go up Gairich or Lochnagar as the weather wasn't that good but otherwise I stuck with this route. I skirted Mount Keen as I was knackered from trudging through the peat hags.