I guess that most Challengers take photos of their walk and there are some great landscape photos on Challenger blogs.  I've been learning about digital photo manipulation recently so I thought that instead of the usual colour pictures, I'd present a more impressionistic view of my Challenge, in monochrome. Some of these I'm pleased with and I think they capture the atmosphere well; others, I'm not so sure.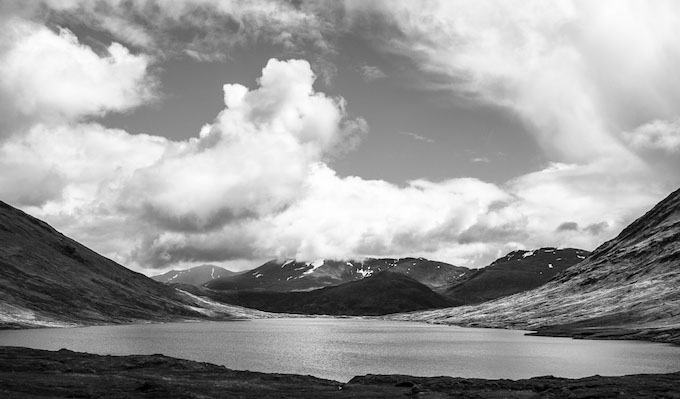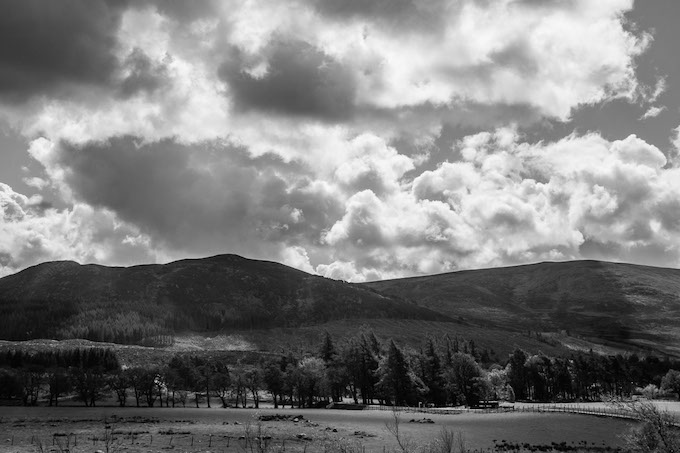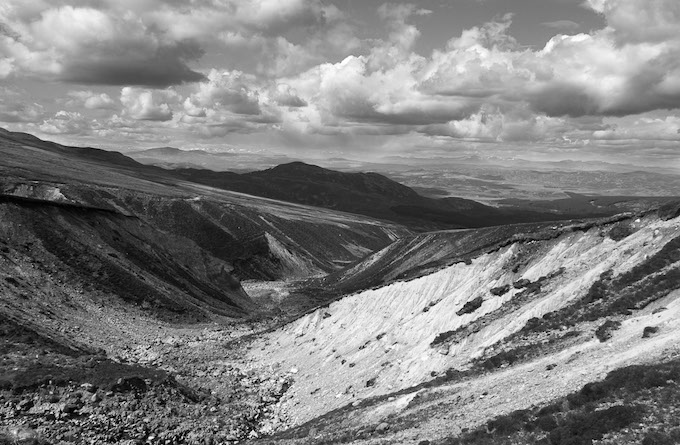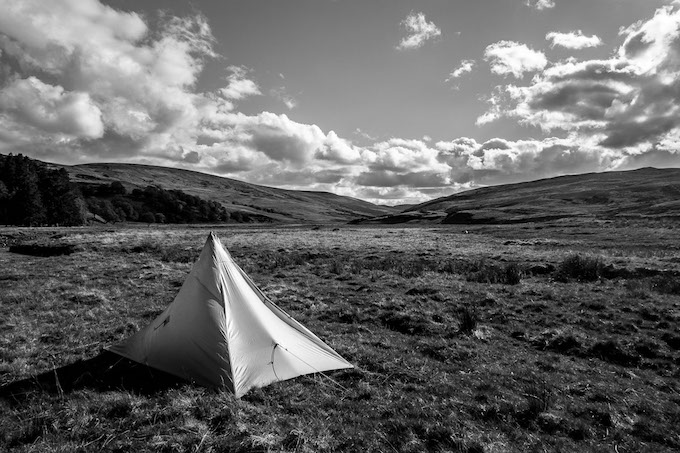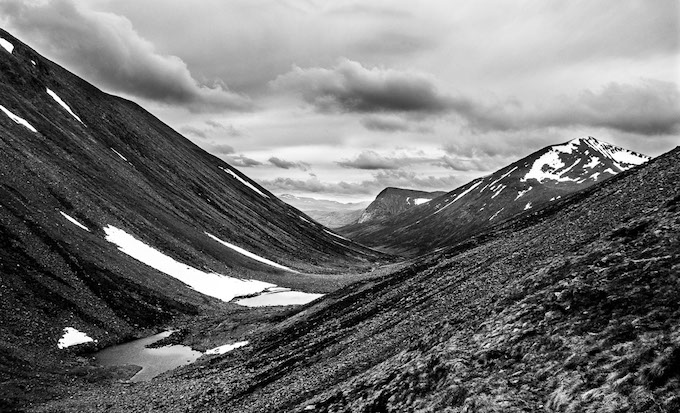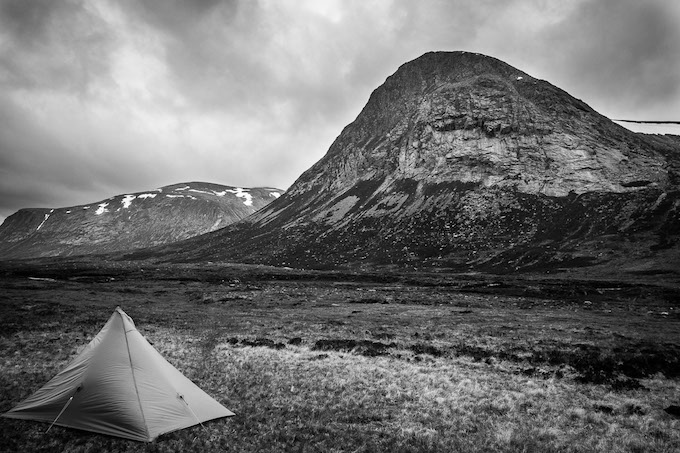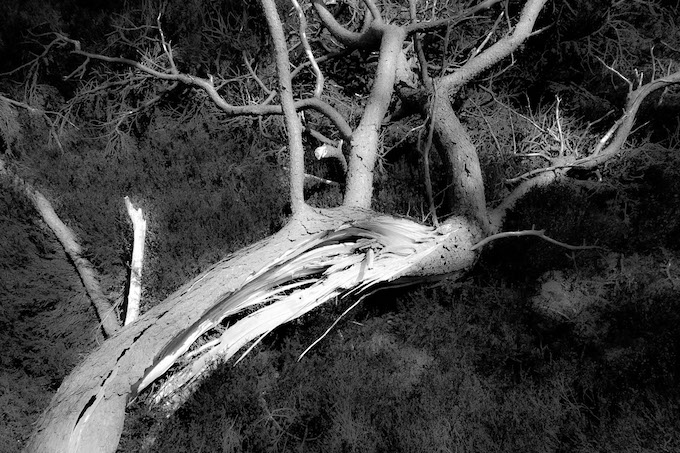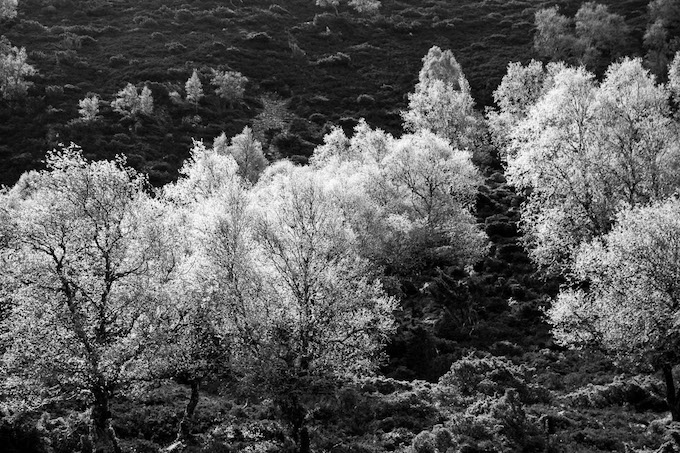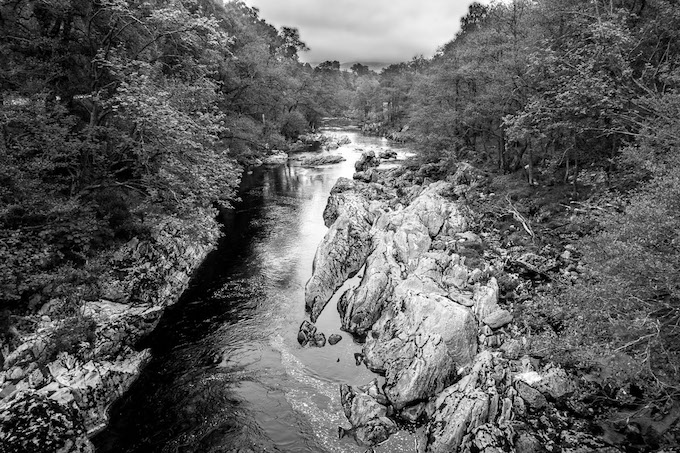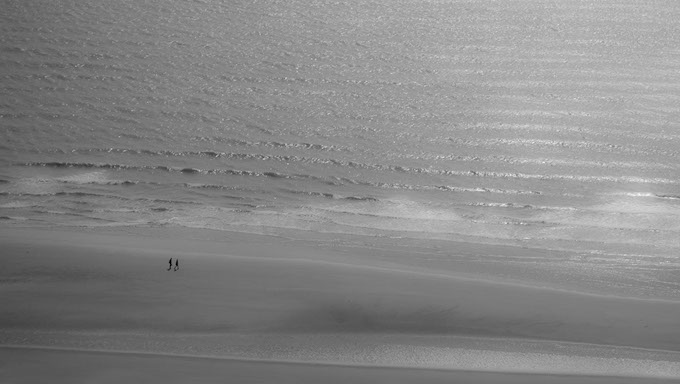 A note on equipment. After reading Chris Townsend's blog post (and a bunch of other stuff) I bought a Sony mirrorless camera a couple of years ago to replace an ageing DSLR. I agree with Chris that it's an excellent camera for walking and backpacking and I haven't regretted this decision at all.
I took it on the Challenge last year but this year decided to take a compact camera as I found I didn't really like carrying a separate camera case and it was a pain to get it in and out of my rucksack. My compact camera is a Sony RX-100 and I'm delighted with the quality for a pocket camera. It lived in my trouser pocket and got a few knocks without any problems. I'd certainly take it again and recommend it as a great quality:weight trade-off.
If you are interested in landscape photography, you might like this article 'Digital Landscape Photography - Yes, But is it Art', which critiques the technically perfect approach to landscape photography by people like Colin Prior. While I think that discussions on what is and isn't art are completely pointless, I can see what this guy is getting at - sometimes imperfect images convey the essence of a scene far more effectively. (thanks to Chris Townsend's tweet for the link)