One of the best bits of advice that I've come across about the Challenge was to remember that it's a holiday, not something to be endured. There is no point in planning an ambitious route if you end up over-tired, injured and miserable. So, my aim was just to have a wee wander across Scotland, without worrying too much about knocking off Munros or covering huge distances in a day.
I'm lucky that I can get shoes (and boots) that fit. I haven't had  a blister for more than 20 years and I didn't do anything daft and injure myself. I deliberately chose a 'trade route' with some classic Challenge experiences - Ault-na-Goire, Glen Mazeran, Mar Lodge and Tarfside.  I spent more time talking to people rather than just pressing on as I did in 2013 and that was definitely the right thing to do.  So I had a great holiday, revisiting familiar parts of the country and getting to some places that I'd never been to before.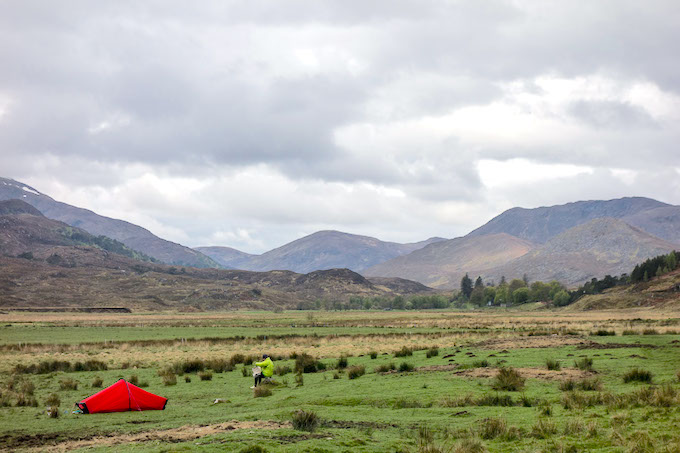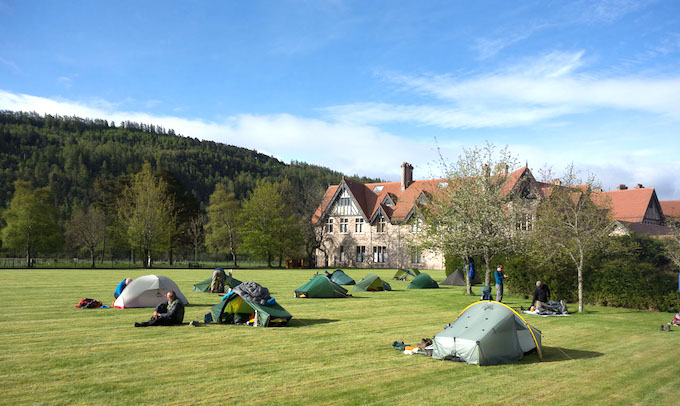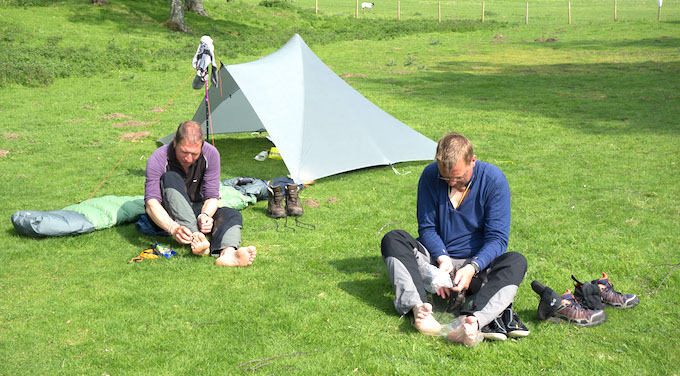 My gear was all tried and tested and worked without problems although I made the mistake of taking socks that had already done a couple of hundred miles. They didn't look warn but as I was walking through the Larig Ghru, I noticed that my feet felt is if they were taking a pounding. Luckily, I had taken last year's freebie socks as a spare pair and when I changed them at the Pools of Dee, I really noticed the difference in cushioning.  Next time, I think I'll buy a new pair before I start.
For the first few days after it was over, it was nice to be back in 'civilisation'. No need to blow up your bed every evening, cook in a single pot, wear smelly clothes or dig a hole when nature called. Everyday comforts such as sit-down toilets, chairs and electric light, which we take for granted, were a delight. Then, it began to pall - the simplicity of the Challenge seemed very appealing compared to tedious phone conferences and emails on topics I couldn't care less about.
I think it is the simplicity is what I like most. Life is eating, sleeping and walking (with a wee bit of social drinking of course) with no need to worry about the complexities of modern existence. So, I've started to wonder what it would be like to do a really big walk over a couple of months rather than a 2-week Challenge although, domestically, I think that would be about as welcome as a fart in a spacesuit.
Last year I wondered if the Challenge was a one-off - an itch I had to scratch - and once I'd done it that was that. I wasn't sure I'd come back in 2014 but I thought, last September, I'd stick the form in and see what happened.  I'm delighted that I did and now, like so many others, I guess I'm addicted and, all being well, I'll be back.