Edinburgh is unusual in the it has its own hill called Arthur's Seat close to the centre of the city. It's in Queen's Park, a large green space at the foot of the Royal Mile. I've walked up Arthur's Seat countless times and in all weathers apart from torrential rain.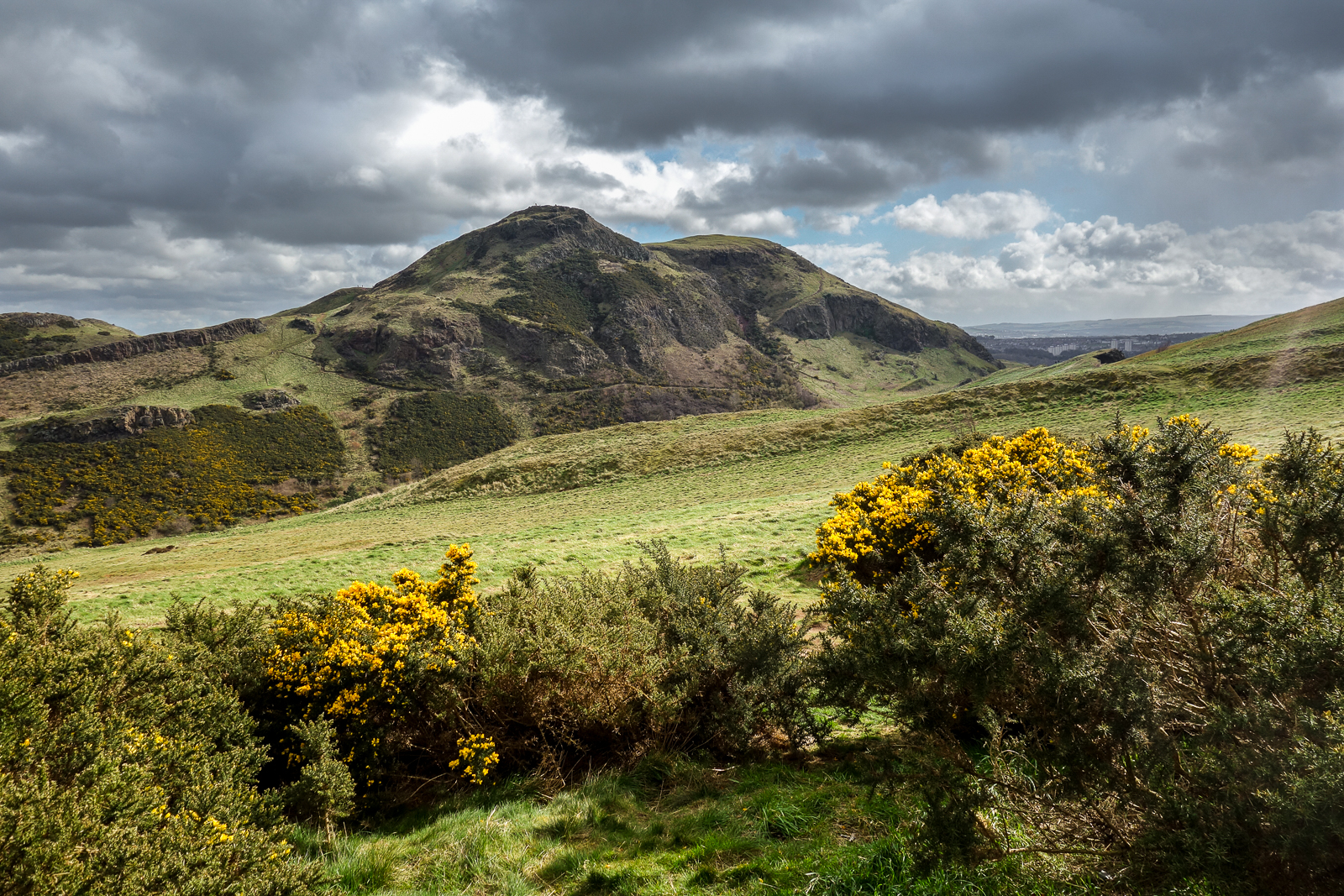 Arthur's Seat is an easy walk with well-maintained paths - it normally takes 30-40 minutes from its base to the summit. You can approach it from the west, from Holyrood Palace or from the east with parking on the circular road round the hill.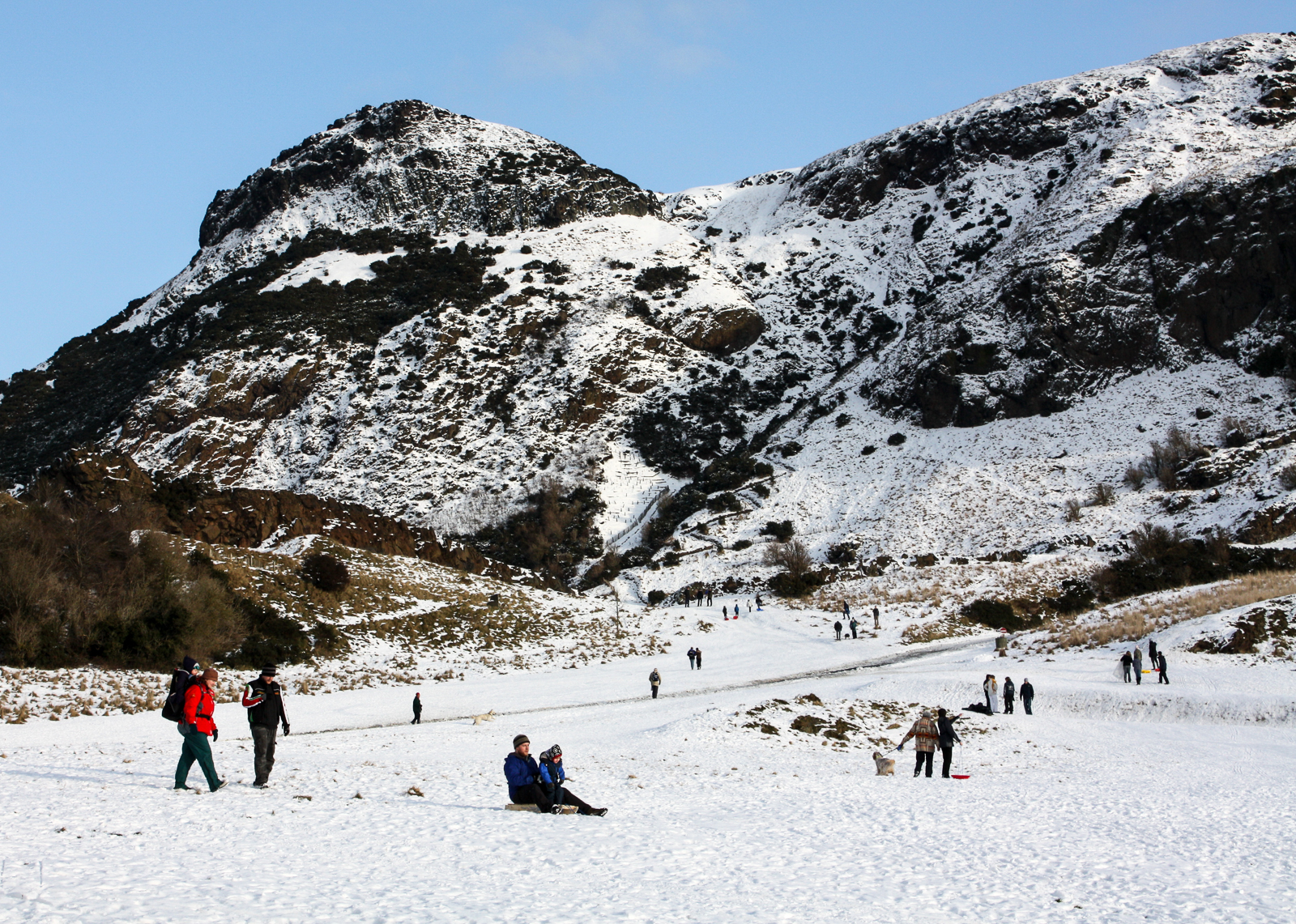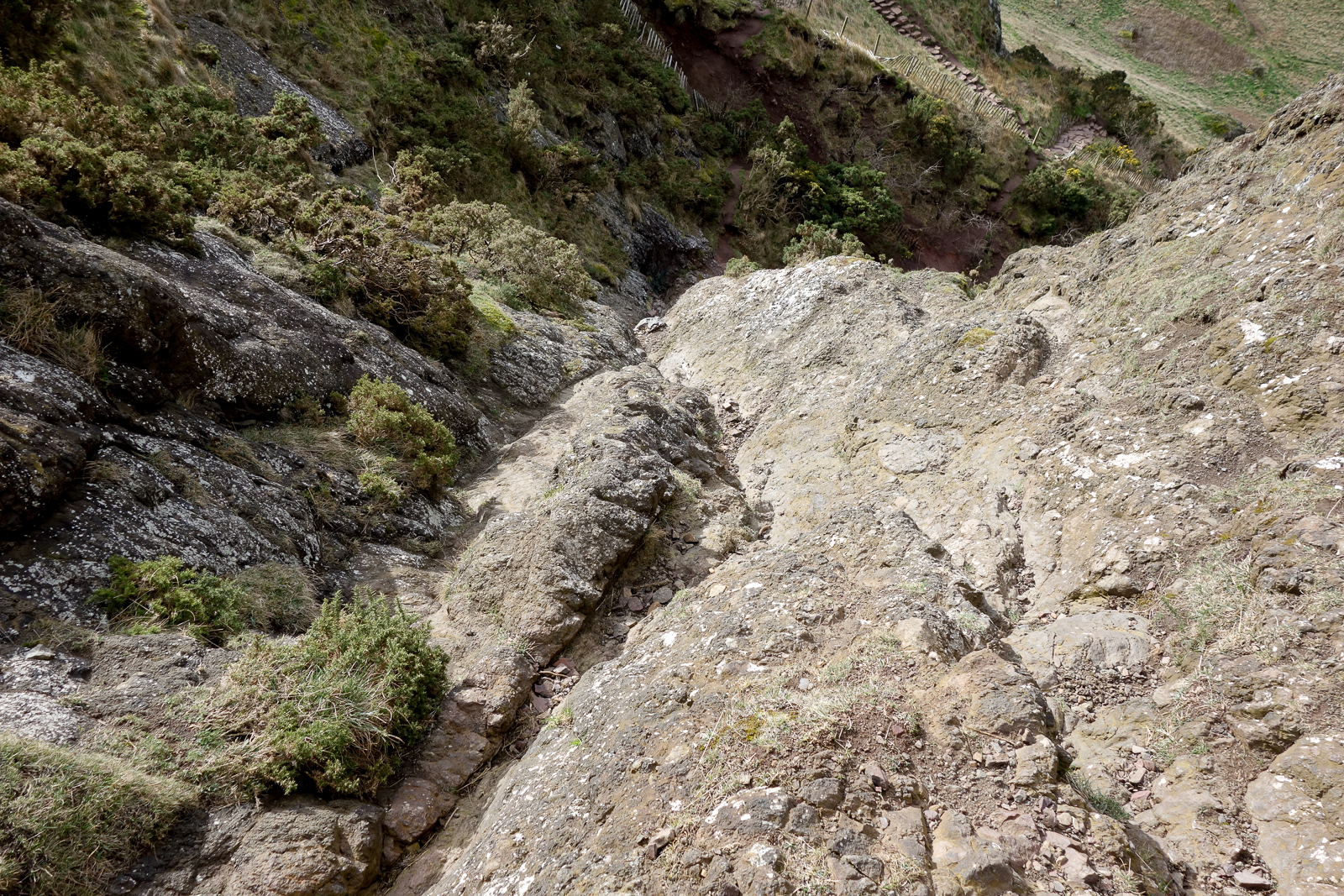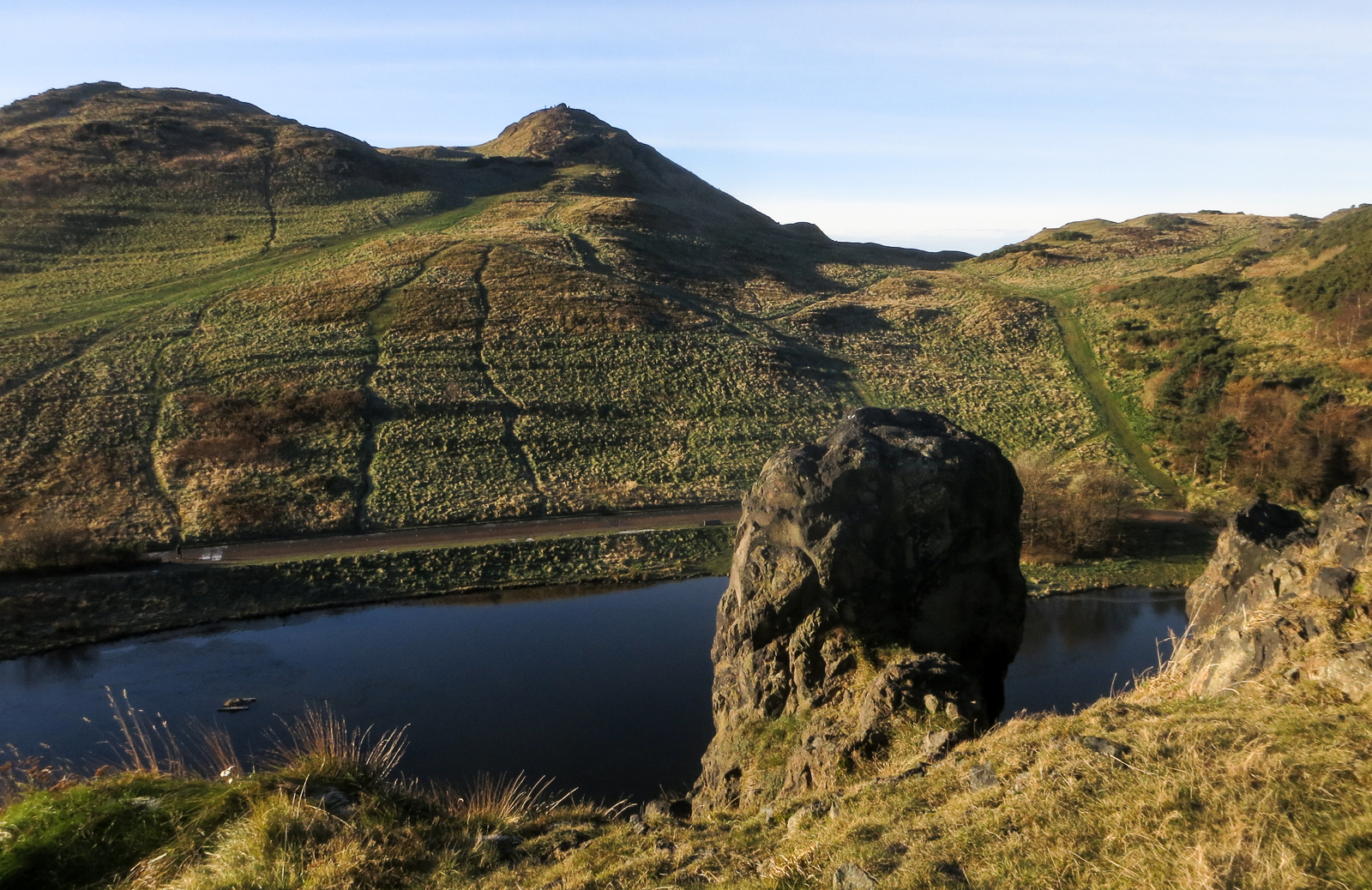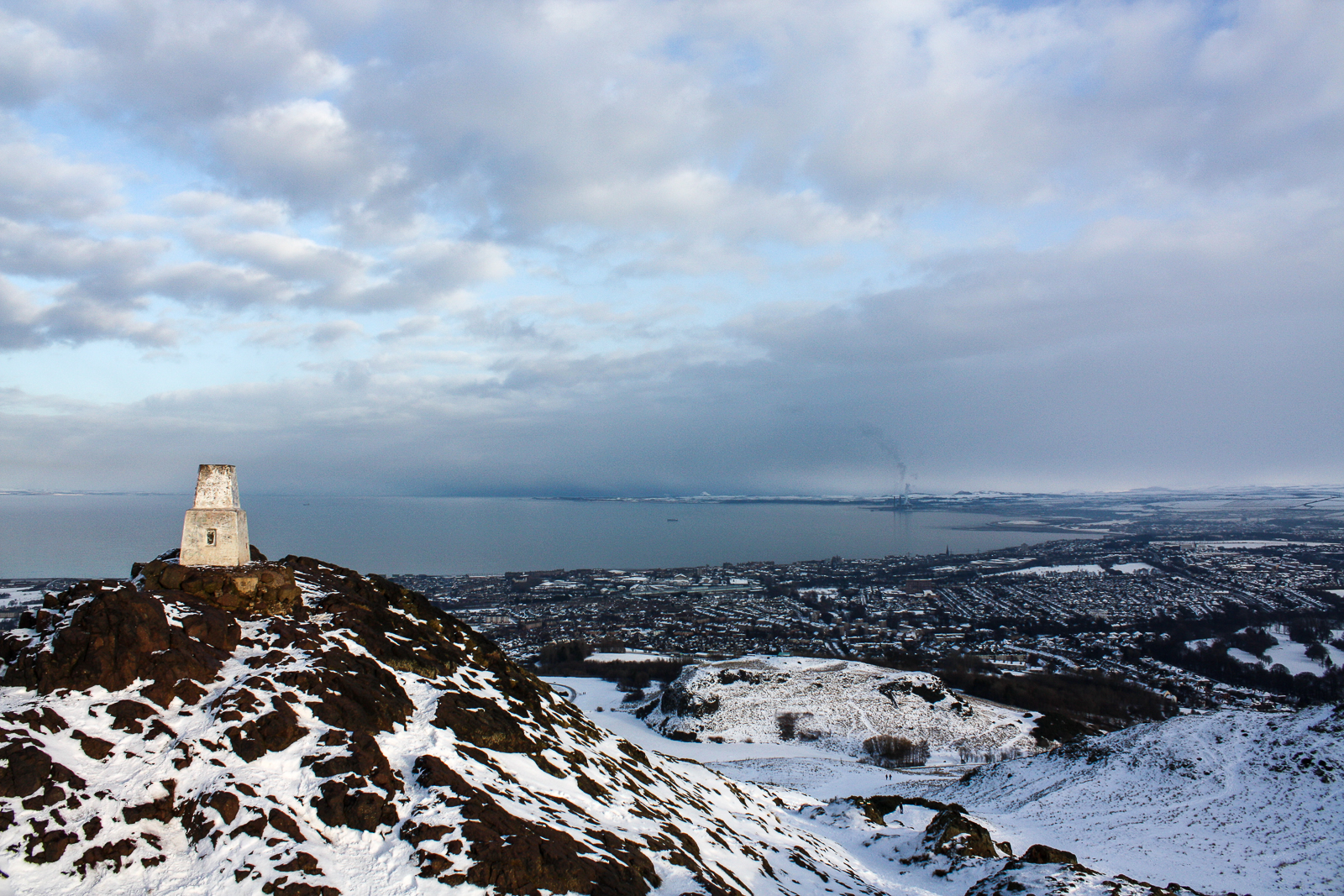 From the summit, there are views in all directions. I've tried to give an impression of the views in different seasons in these images.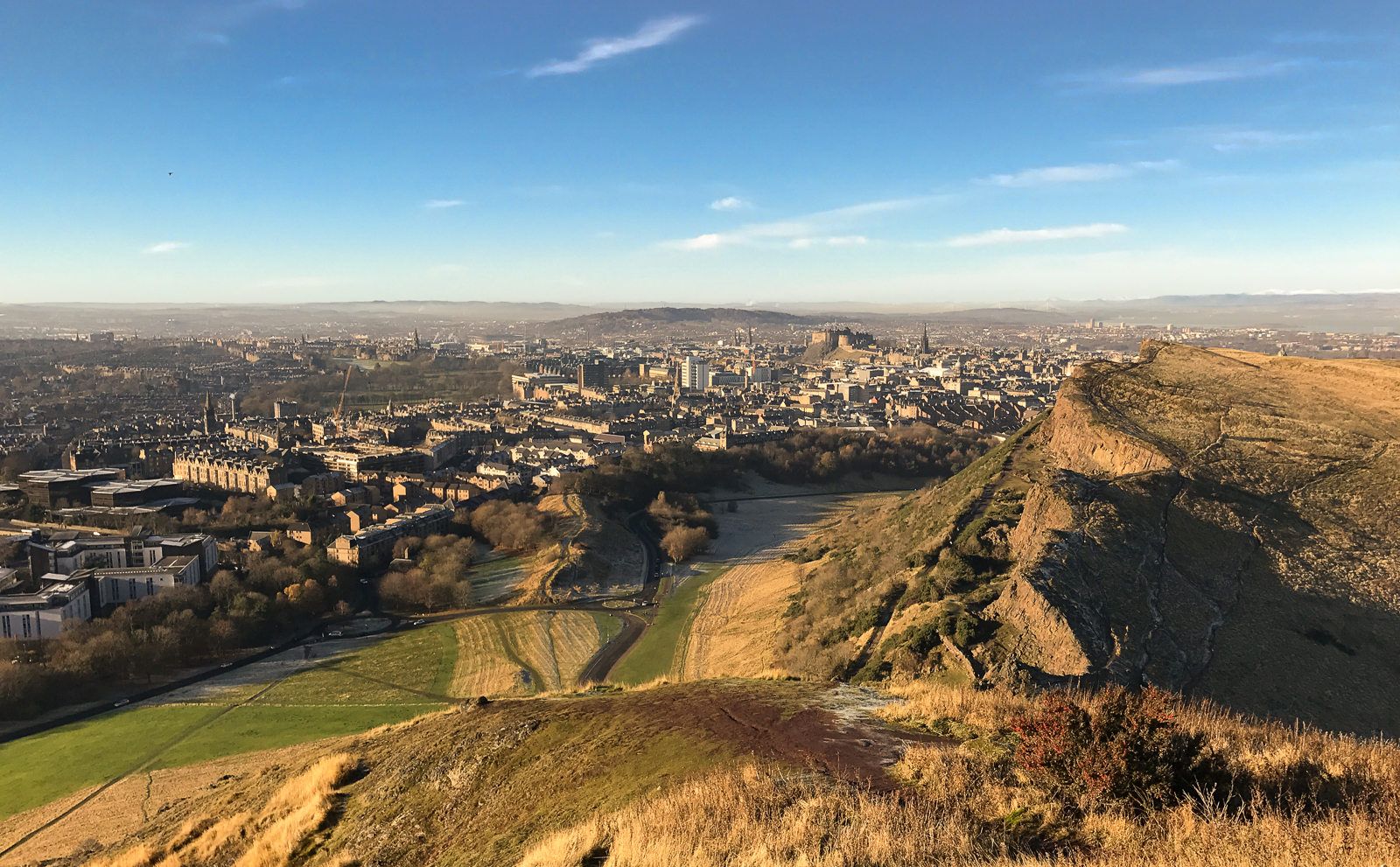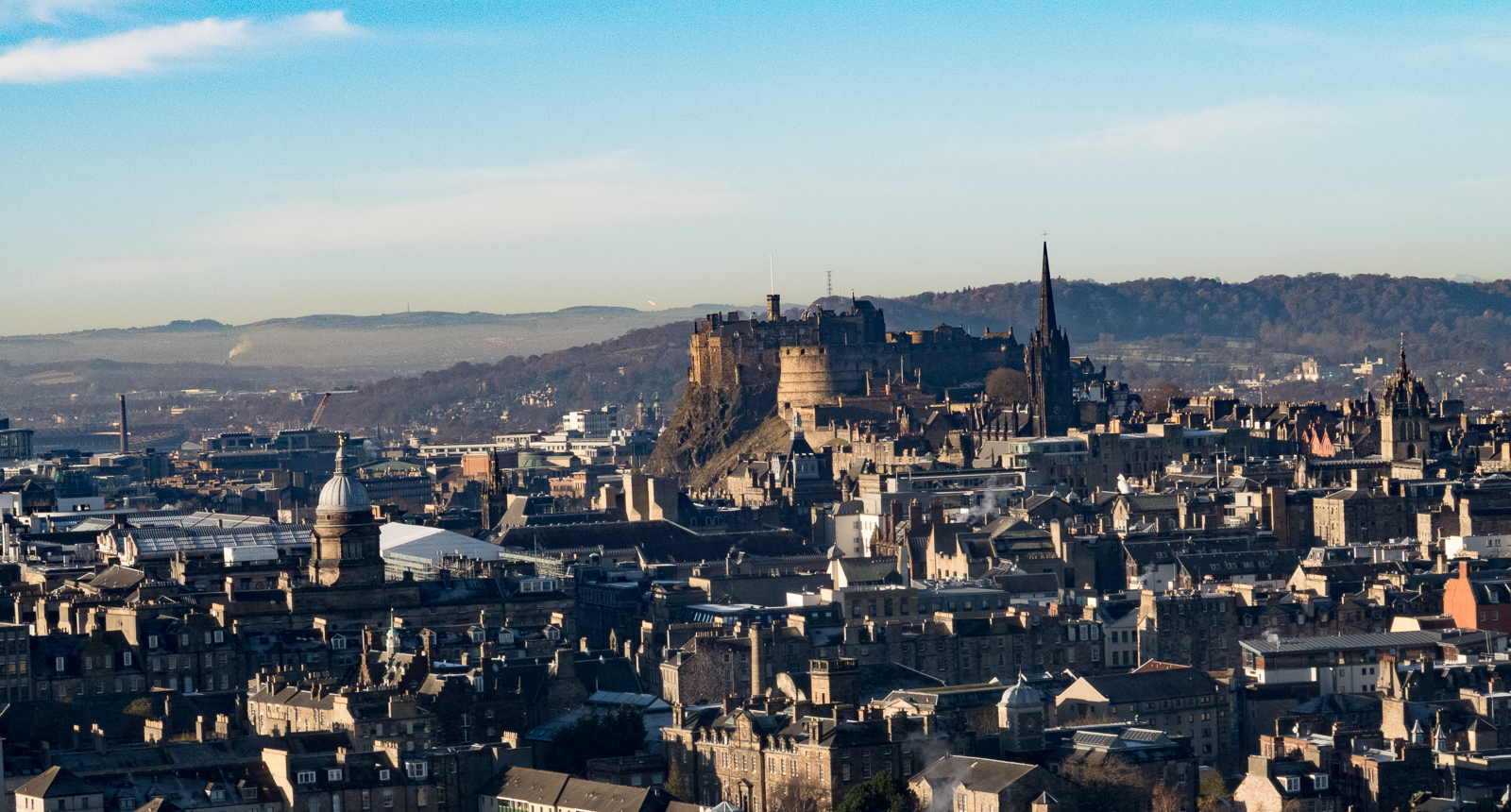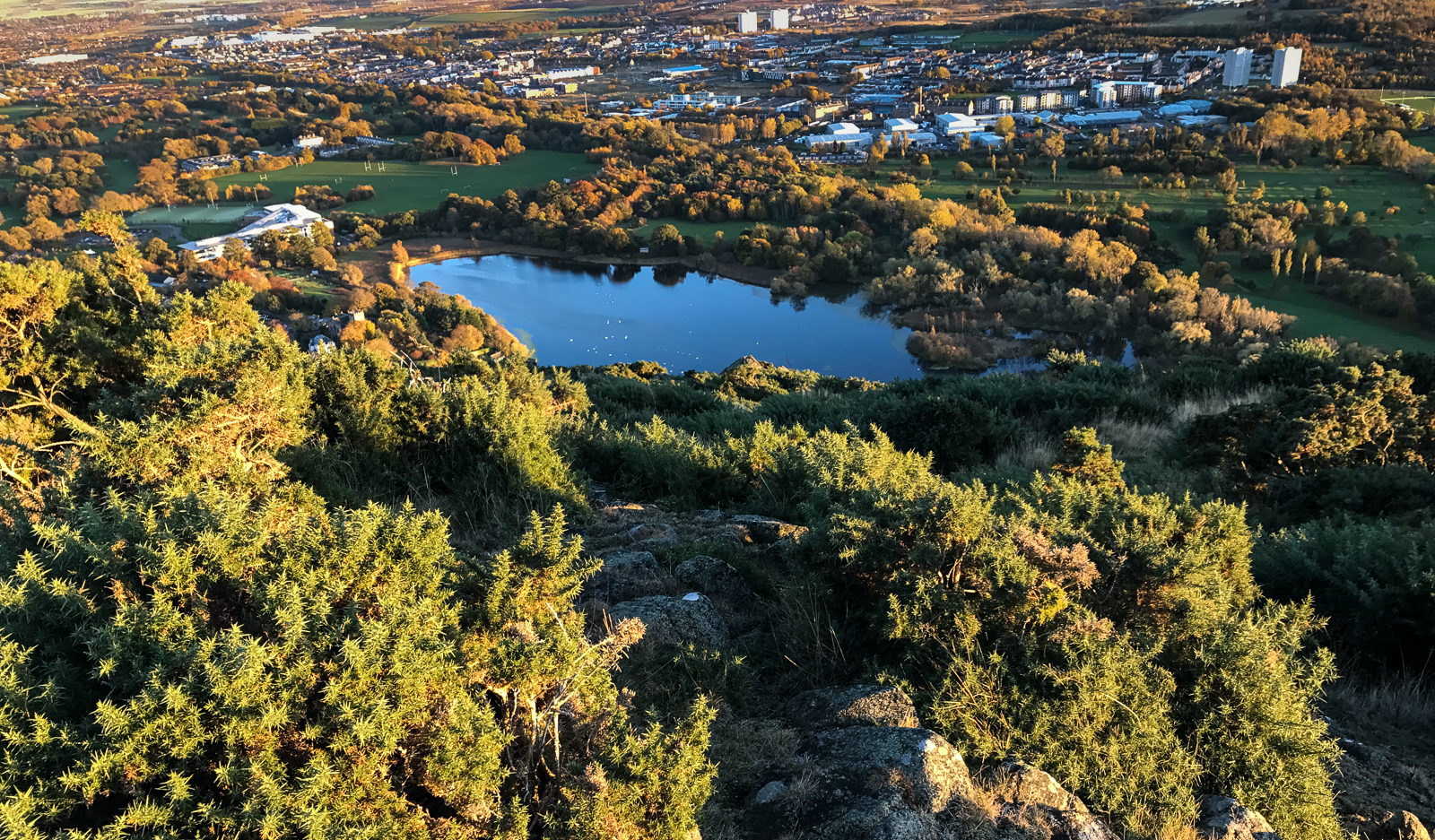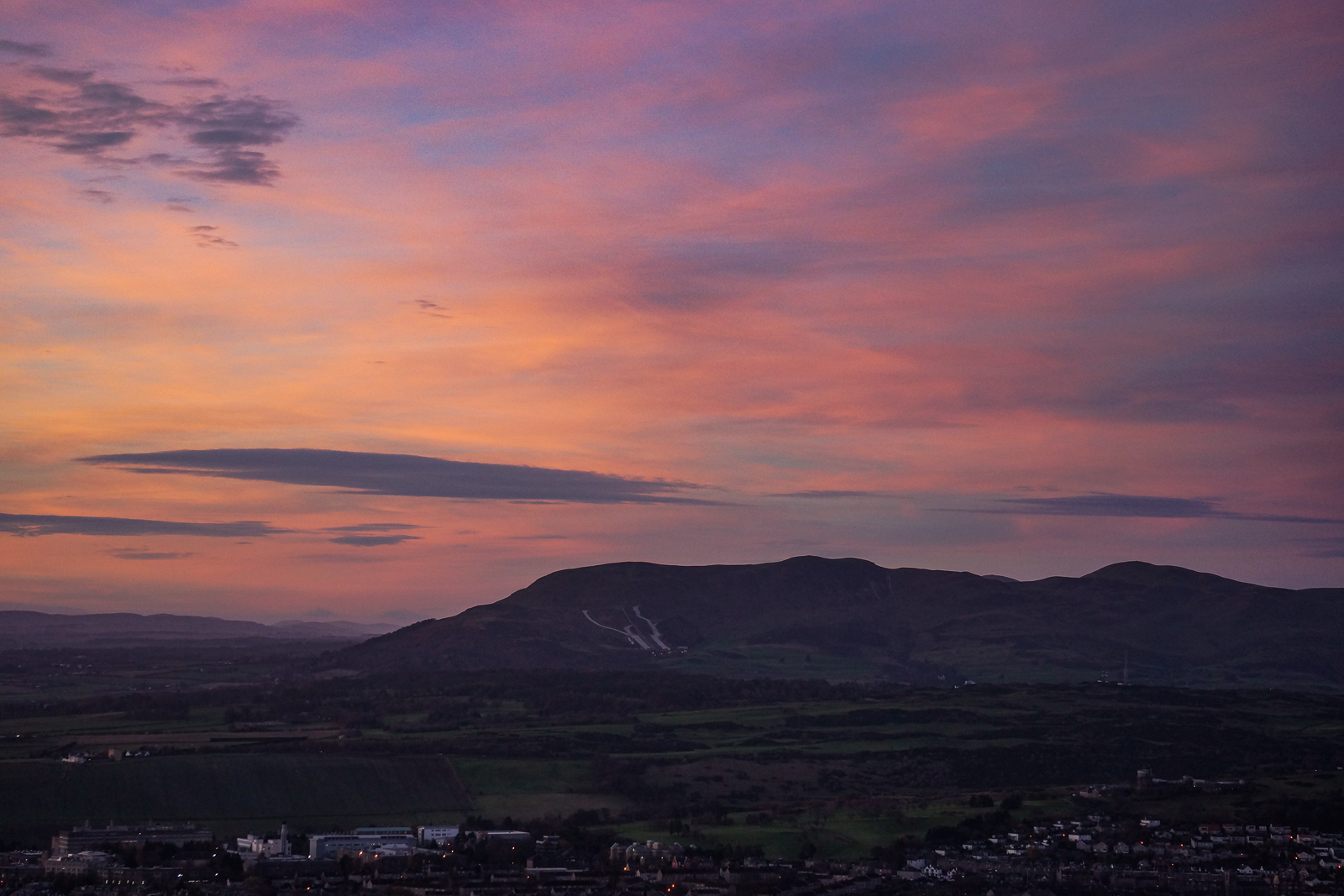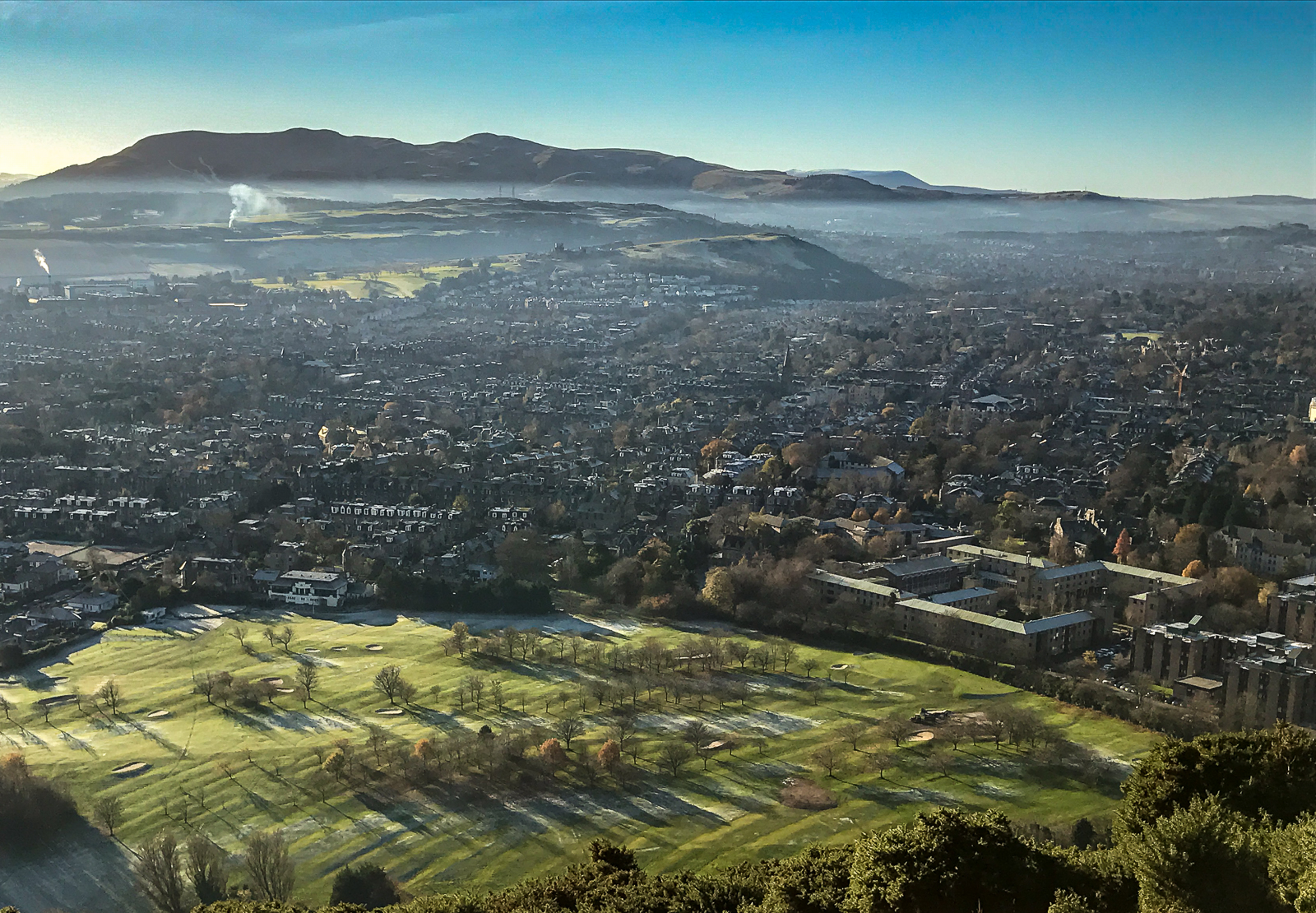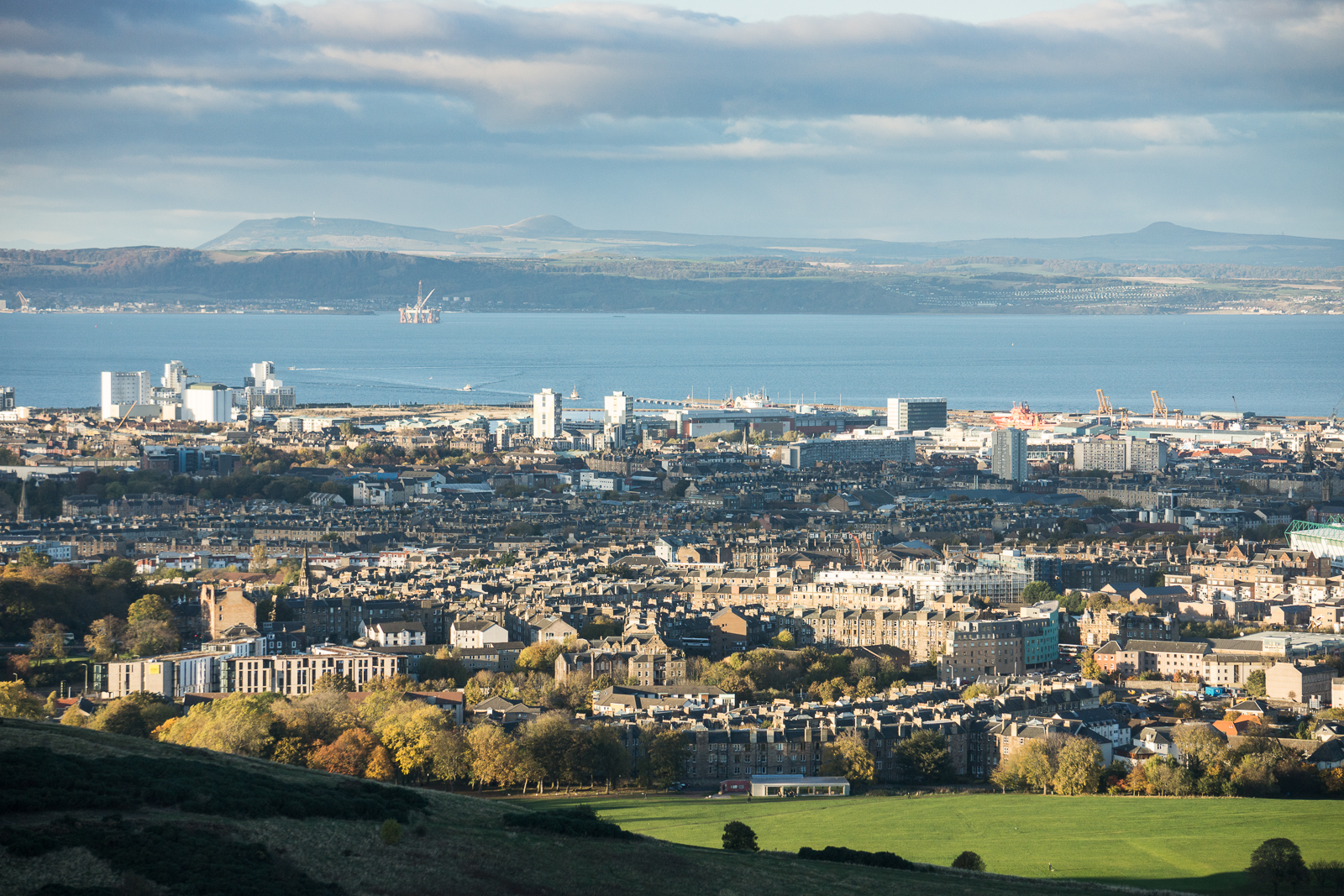 One possible descent route is via St Anthony's Chapel and then down to Holyrood. I actually think that this ruined chapel looks much more imposing from below.