Visiting family in Edinburgh last weekend, Saturday dawned misty and gloomy. My wife and daughters decided to have what they call an 'Edinburgh Saturday', which consists of a leisurely lunch, a couple of hours of shopping then cocktails somewhere. I am not at all welcome (thankfully) at such gatherings so I decided that, in spite of the weather, I would get out for a walk somewhere.
One of the great things about walking around Edinburgh is its excellent bus service. You can easily get a bus to the outskirts of the city, walk for a few miles than get a bus back from somewhere else. No need for circular walks to get back to a parked car.
As I waited for the 15 bus to Hillend, at the foot of the Pentlands, the weather started to improve, the sun came out and the rest of the day was superb. I had made the right choice.
My original plan was to walk from Hillend to Balerno through the hills. From the Ski Centre car park, I walked up Caerketton (478m), the first of the Pentland Hills in company with lots of other weekend walkers. It's quite a steep climb, with great views over Edinburgh.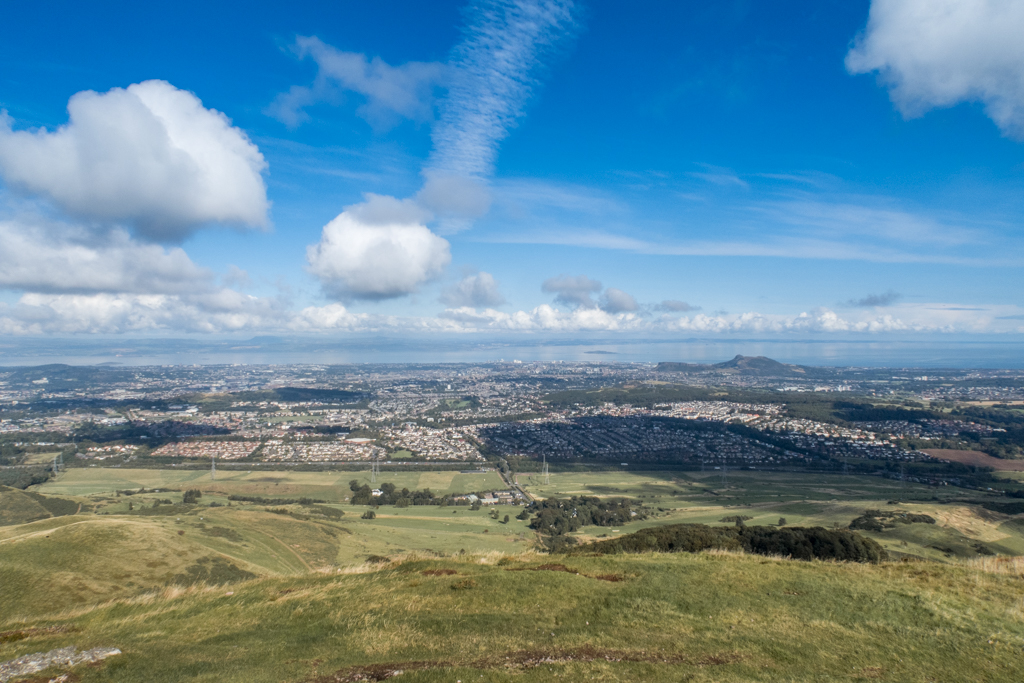 The next hill was Allermuir (493m), where I lunched in the sunshine with views over the southern Pentlands.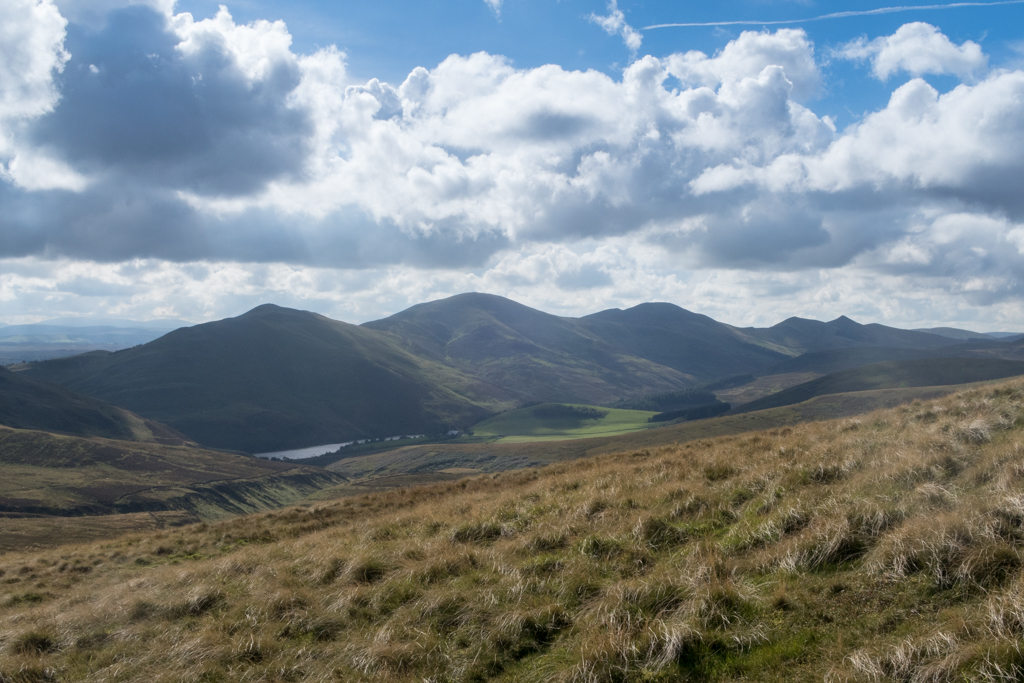 Allermuir seems to be the limit for casual Pentlands walkers because after that the number of people dropped markedly. I only met a couple of people on the path to Capelaw Hill (454m) and Harbour Hill (421m). Great views from there to the west over Glencorse reservoir.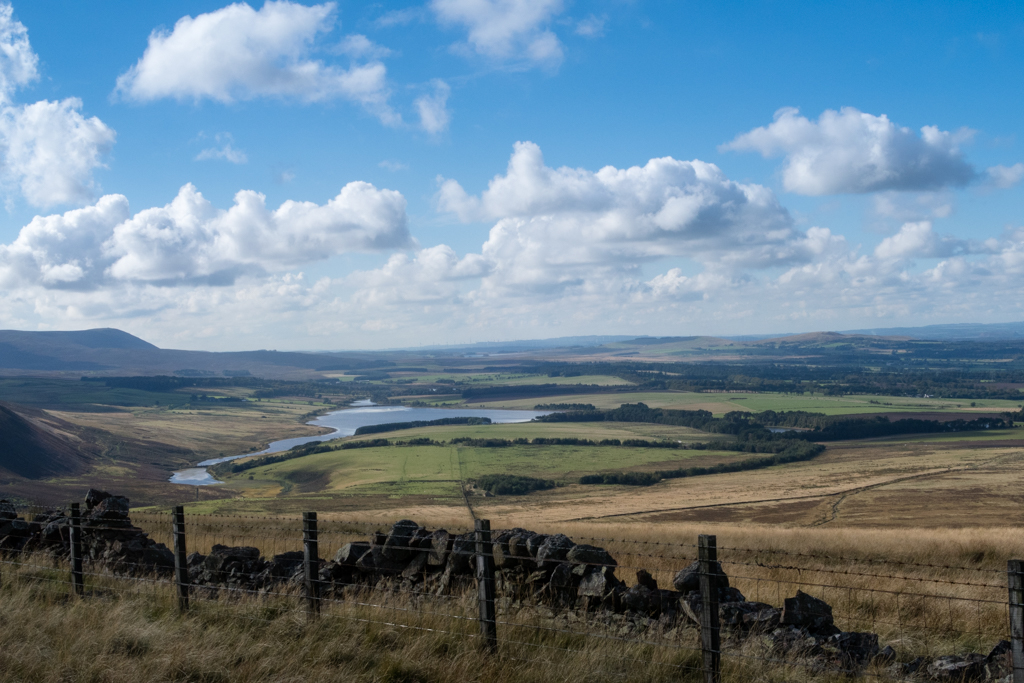 My original plan was to walk from there past the reservoir to catch the bus back from Balerno to the city. But the weather was so nice, that I decided on a longer walk to join the Water of Leith at Currie and then along the riverside path to Colinton. This was a new walk for me through pleasant agricultural scenery.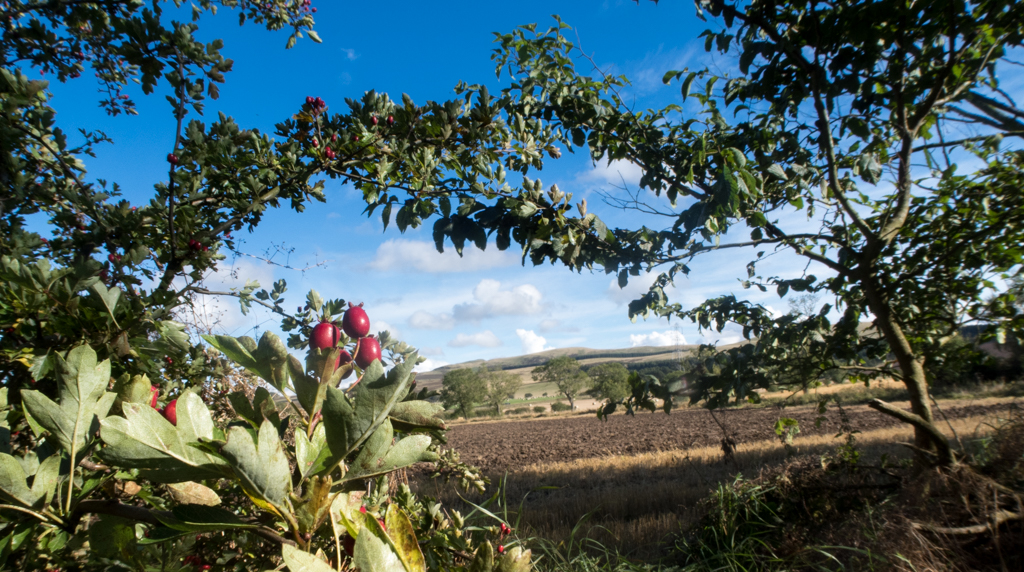 I joined the Water of Leith at Currie and the path from there to Juniper Green used to be a delightful woodland walk. Now, it's a building site with a huge development of Cala 'homes'. I know that we need to build more houses for an increasing population but, do they REALLY have to be so bland and out of character. These are red brick houses - a building material that's certainly not traditional in Edinburgh (or anywhere in Scotland) for that matter. The Planning Department of the Council come down hard on individuals who want to build an out-of-character extension yet they allow these monstrosities to be constructed en masse. (end of rant).
The woodland character of the walk is regained between Juniper Green and Colinton with the leaves just starting to look a wee bit autumnal.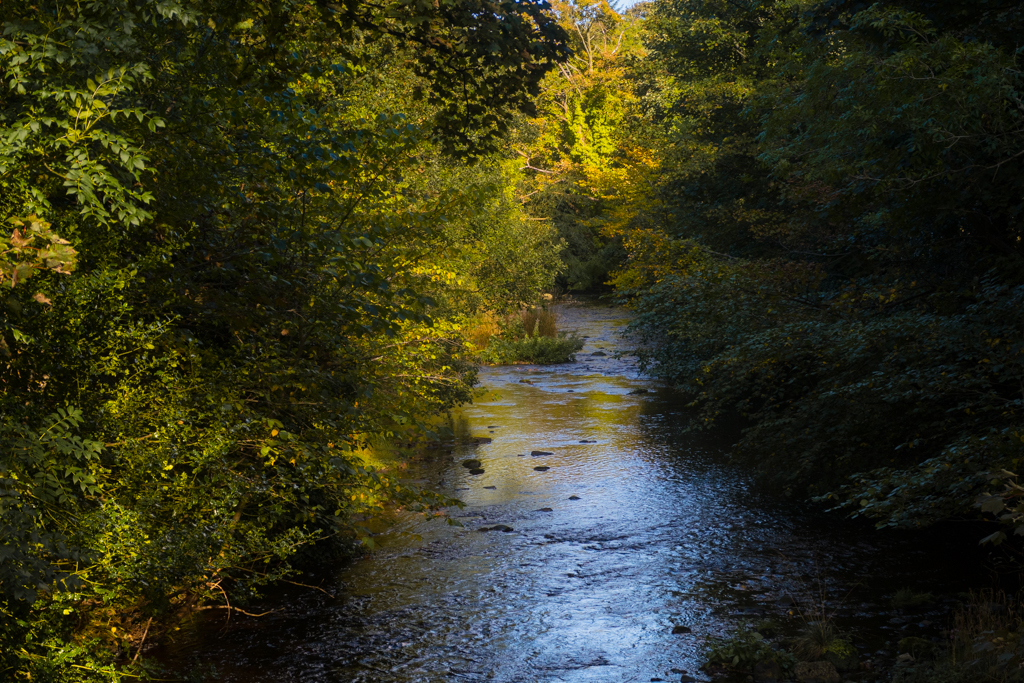 I reached Colinton about 4 o'clock, in time for a pint of 'Bitter and Twisted' (how I felt about Cala homes!) before catching the bus (no 10) back into the city. If you're in Edinburgh as a tourist (or resident) and want to get out of the city for a few hours, I'd recommend this route.