I said I'd do it and I did. Today, I got started on a training walk for TGOC-2014. This was in an unlikely location - Scotland's capital. We were in Edinburgh for my daughter's birthday and I didn't have the option of a day in the north.
I didn't have any work today that had to be done, the sun was shining so I thought that I'd do the 7 hills of Edinburgh. Of course, as any Edinburgh resident or visitor knows, there are damn sight more than 7 hills in Edinburgh. However, the 'classic' round takes in Craiglockart Hill, Braid Hills, Blackford Hill, Arthur's Seat, Calton Hill, Castle Hill and Corstorphine Hill.
There are lots of different ways of doing the 7 hills but I decided to start at Craiglockart Hill and finish on Corstorphine Hill. I took advantage of Edinburgh's excellent bus service to Craiglockart and started up the hill. It's an easy walk through the woods from Napier University and within 20 minutes I was on the top. It's not the best viewpoint but has a great view of the Pentlands over the golf course.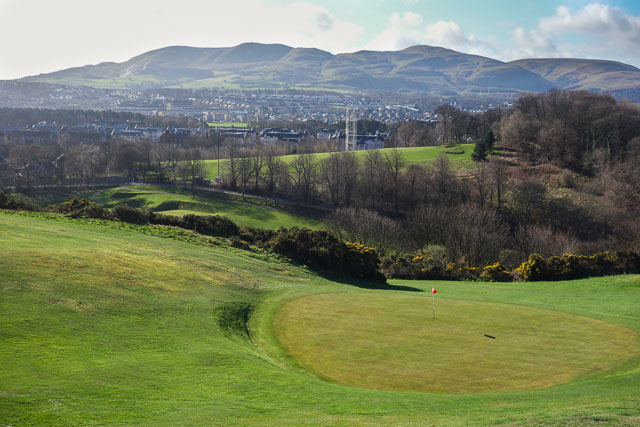 Down through the well-heeled southern suburbs of Edinburgh to Braid (broad) Hills. It was probably about 40 minutes summit to summit. Braid Hills is a great viewpoint with views looking back to Craiglockart Hill and on to Blackford Hill and Arthur's Seat.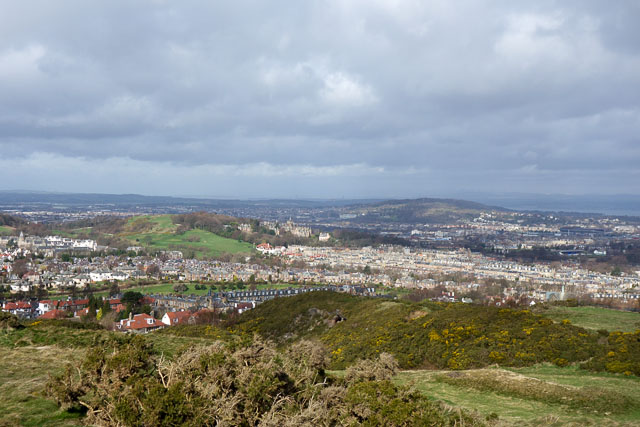 Craiglockart Hill from Braid Hills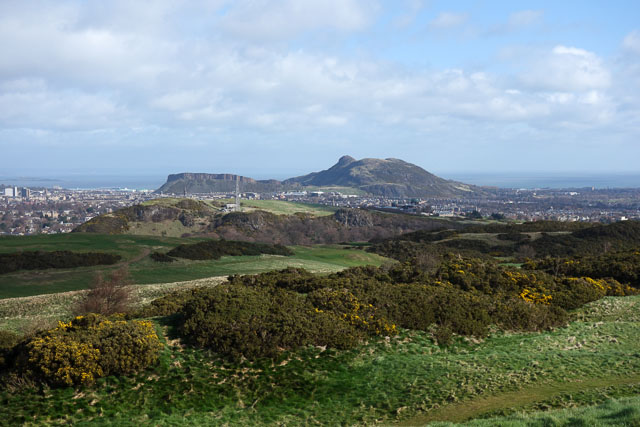 The way down from Braid Hills to Blackford Hill is across a golf course but fortunately we have sensible access laws so there's no problem walking across the course and down to the Hermitage of Braid. Then a steep pull up Blackford Hill with more views of Arthur's Seat. More people here than on the other hills so I had a foreground for the photo.</p>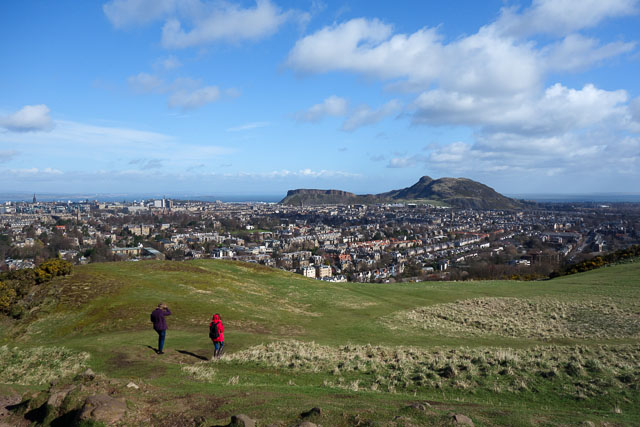 It's a bit of a trudge from Blackford Hill to Arthur's Seat. You go past the Royal Observatory then West Saville terrace and Minto Street. It was time for a coffee break (after all, this was Challenge training) so I stopped at Earthy where I had the finest savoury scone I've ever had. Wild garlic and feta cheese %20 superb. Sadly, Earthy is now closed.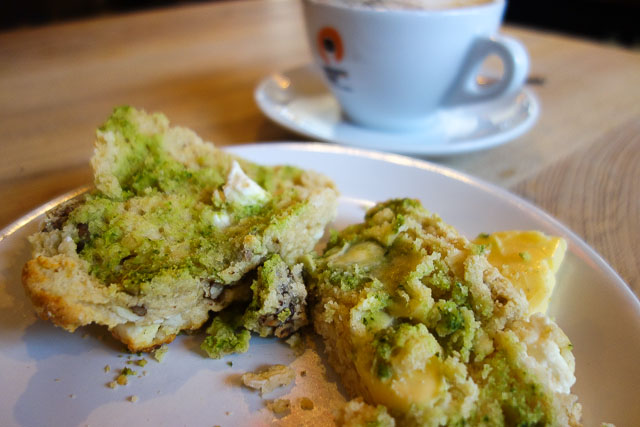 Then on to the very familiar Arthur's Seat. Great views from the summit across Dunsappie Loch towards Berwick Law and the Bass Rock (behind Berwick Law). Then down the direct route to the end of the crags. Most people think of Arthur's Seat as a grassy walk but there are more interesting ways to get down %20 it made it bit more like a Highland hill. I walked along the top of the crags and was struck by the view of Arthur's Seat. I don't think that there is any city in the world that has as fine a city centre park as Edinburgh.</p>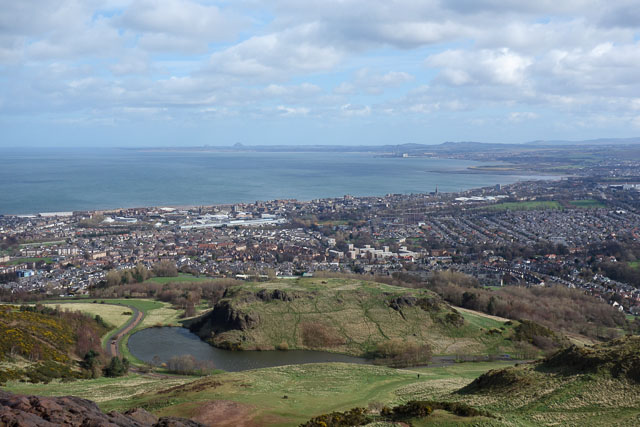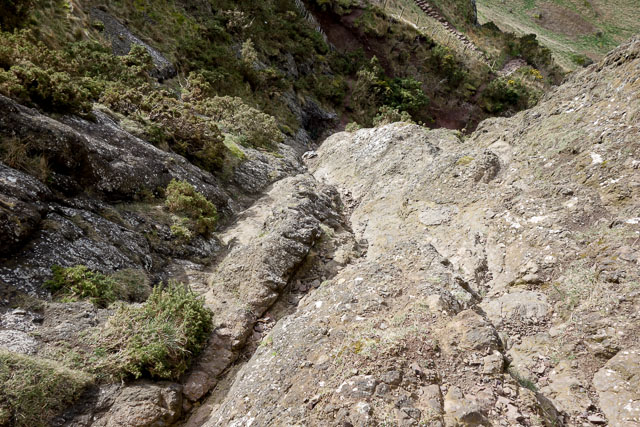 As I dropped down to the Royal Mile, it started to rain heavily but only for about 5 minutes %20 enough to get a bit damp. I passed the expensive but (I think) attractive Scottish Parliament building where there are plaques with appropriate quotes. I wish our short sighted politicians who are subsidising rich landowners to destroy the countryside with wind turbines would read this one as they walk to their offices.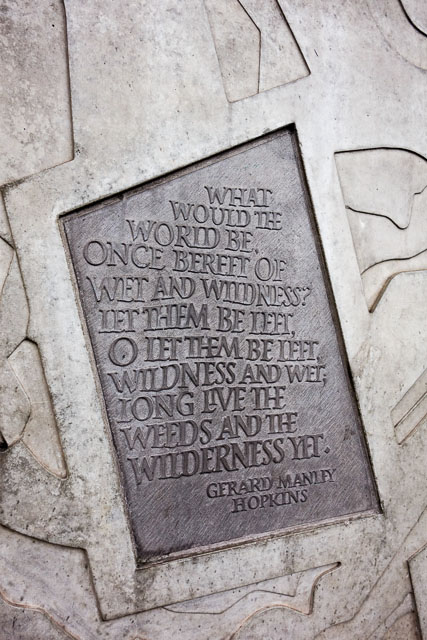 Calton Hill is a hill of strange structures - towers and follies. It is a gathering point for those celebrating May Day where (I am told) much naked dancing goes on at dawn.  You can tell that you don't get midges in Edinburgh.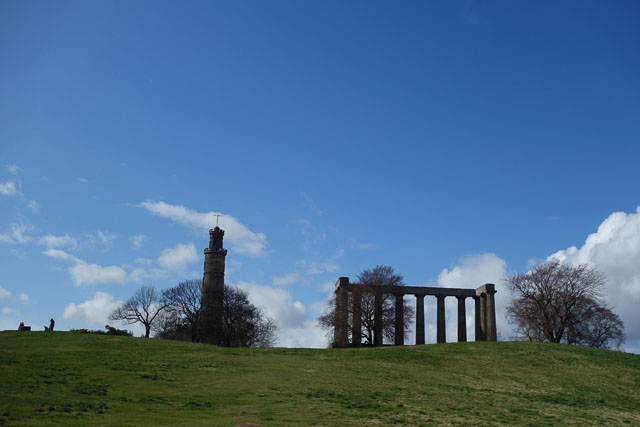 From Calton Hill it was down to Princes St and across South Bridge to the Royal Mile. Up to the Castle which, as always, was hoaching with tourists. The sun had gone in where I was but there was sunshine on Leith.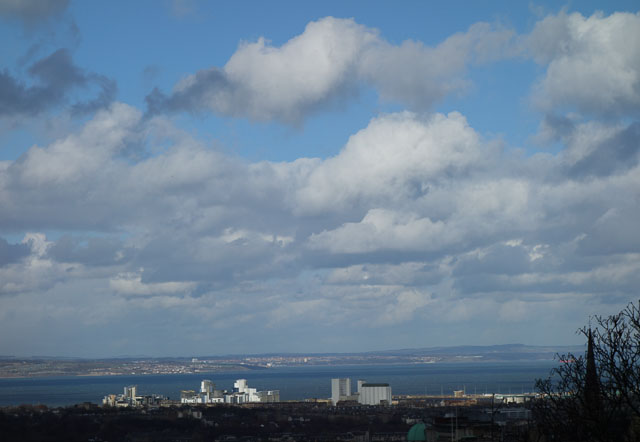 So, six down by 1 o'clock and only Corstorphine Hill to go. But it's a long way to the west. I tried to make it more interesting by going through Princes St gardens and then along the Water of Leith from Dean Bridge. But most of the route is along the seemingly never-ending Ravelston Dykes - another well-heeled Edinburgh suburb.
But once you get onto the hill itself, there's  a great view over yet another golf course back to Calton Hill and Arthur's Seat. The summit of Corstorphine Hill is disappointing it's wooded and there are no views. It's said that you can hear the roaring of the lions in the zoo from the hill - I didn't but I could smell them. Clermiston Tower is on the top, apparently built by Sir Walter Scott. Sadly, you can't get up it.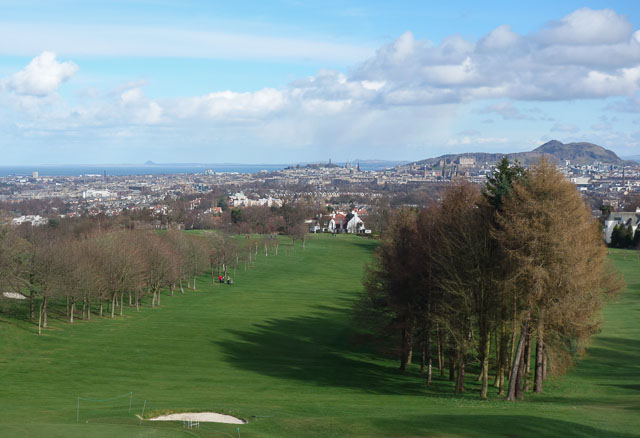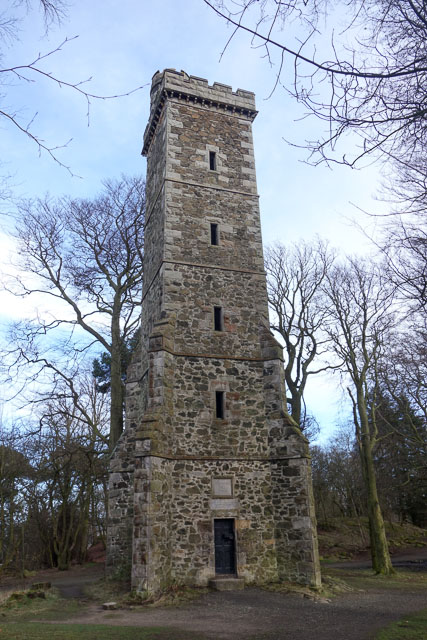 I got lost in the maze of paths coming down the hill and didn't end up where I wanted to be. In fact, I have no idea where I ended up (I had no map) but there was a bus so I jumped on that and got back to the city centre.
If you're visiting Edinburgh and don't want to go shopping or do history stuff, then this is a great way to see the city. It took me just over 6 hours, with about 30 minutes of stops. According to Routebuddy, 22km and 720m of ascent.