Our plans today were to head home from Edinburgh but my wife decided that she's like to go with our daughter to the Ideal Home Show in Glasgow. This did not appeal to me one bit so I had a free day for a wee dauner in the Pentlands. I wrote this post several years ago but I thought it worth preserving as it's a relatively uncommon Pentlands walk.
I decided that, to reflect my walk around the 7 hills of Edinburgh, I would do 7 tops in the Pentlands. The excellent Edinburgh bus service means that a linear walk is easy so I caught a 44 bus to Balerno to start my walk. My plan was to walk over Hare Hill, Black Hill, Bell's Hill, Harbour Hill, Capelaw Hill, Allermuir Hill and finally Caerketton Hill. The forecast was good - dry, with sunshine in the afternoon.
I often find that the hardest part of navigation is getting started and this was no exception. I got off the bus in the wrong place in Balerno and ended up walking around Threipmuir reservoir to get started. I think it was an understandable mistake - I was planning to start near Harelaw Castle and I followed a sign for Harlaw - but they were not the same place. Finally, I got to Easter Bavelaw Farm and got started.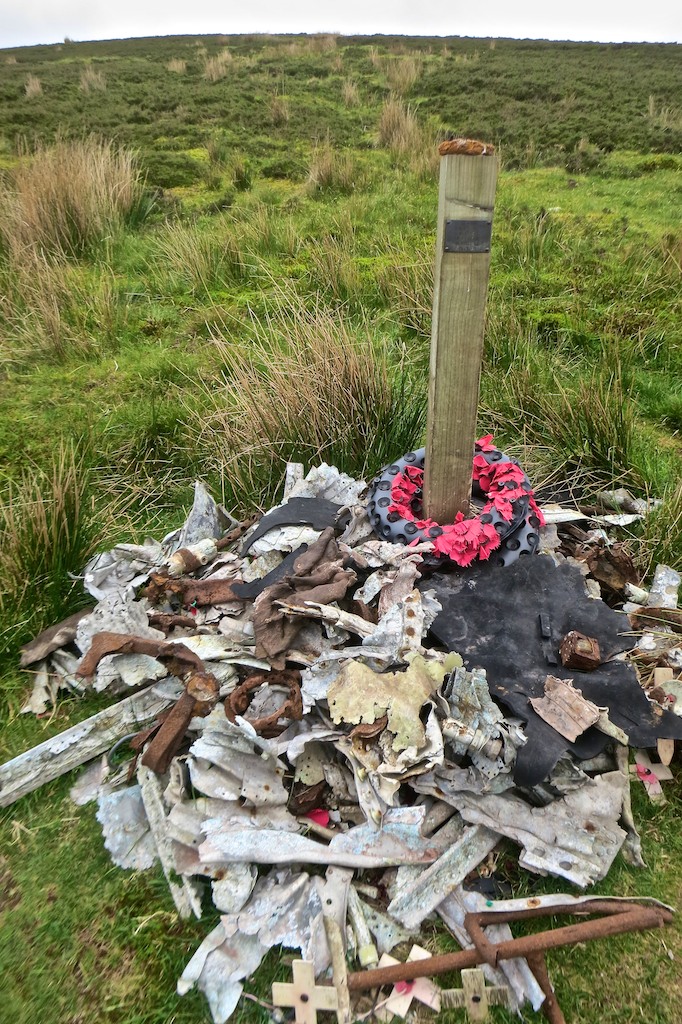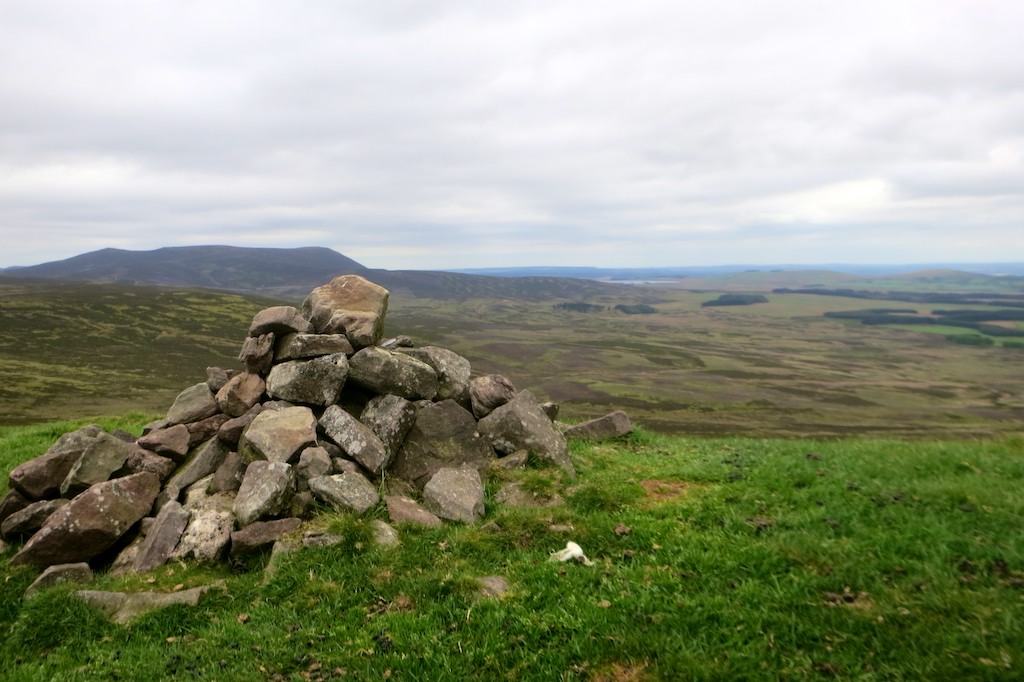 There was a big drop down before Black Hill, with a short and steep section where I really missed my walking poles. I stopped for lunch out of the wind, when the sun threatened to shine but it never managed to break through the clouds. There was a path part of the way to the summit but then it petered out in the heather.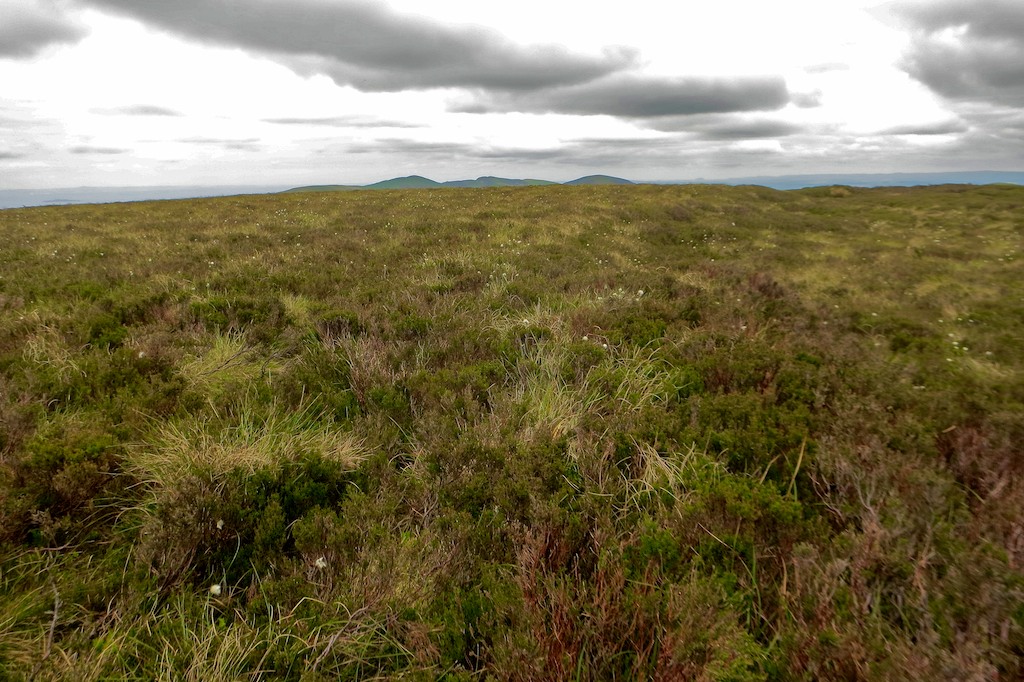 Another big drop into the glen before the next hill - Bell's Hill. But there was a reasonable path from the glen to the summit.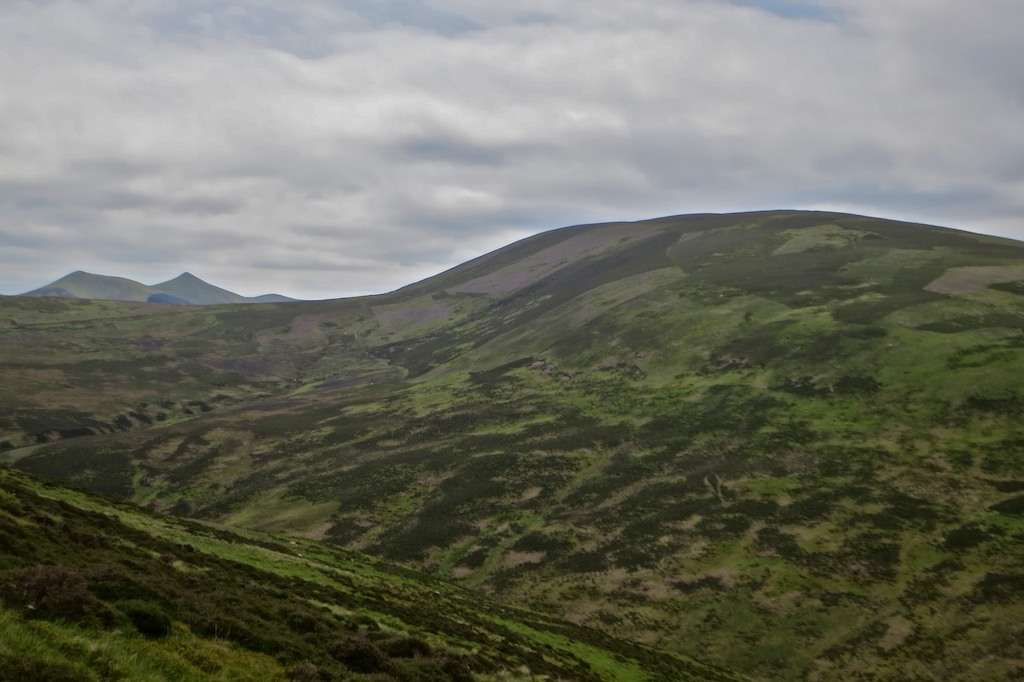 Things got a bit easier after this - it became more of a high-level walk with fewer big drops between the hills. I hadn't seen anyone on the hills so far but on Harbour Hill, I was overtaken by some fell runners. I got the first views over Edinburgh from here.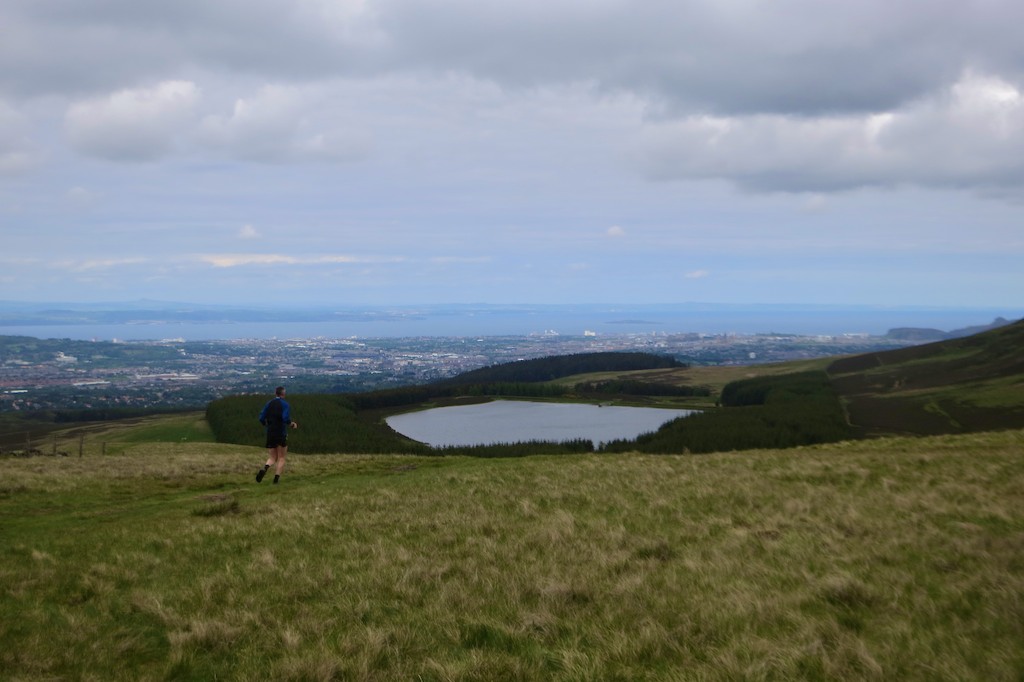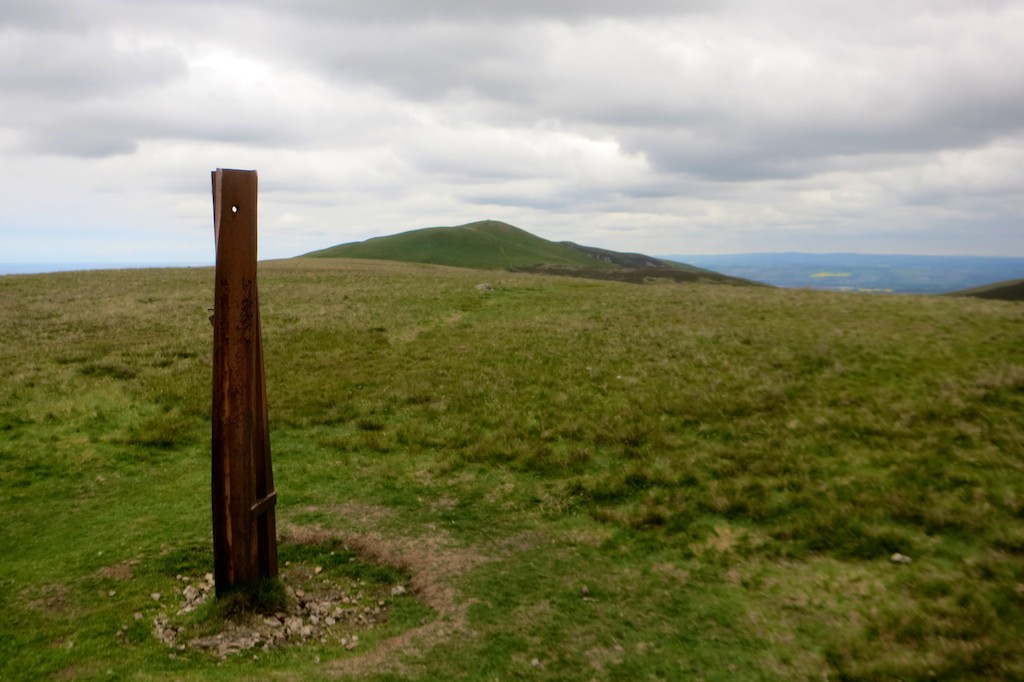 On to Allermuir Hill, where there was an indicator that showed what could be seen on a clear day. Unfortunately, the promised sunshine never appeared and there wasn't a great deal to see from the top.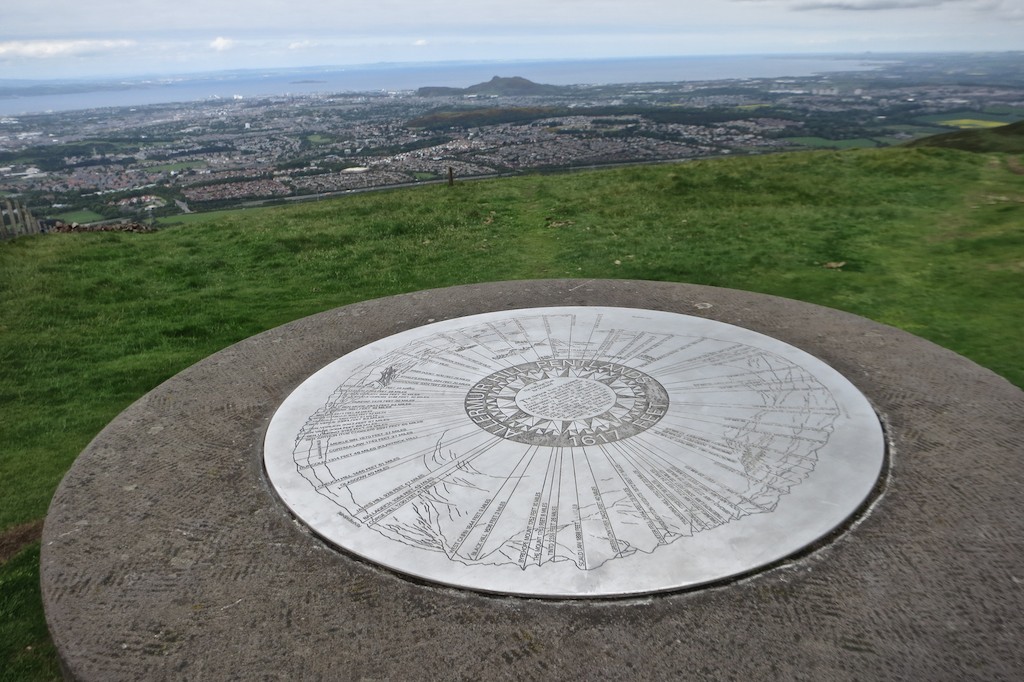 Finally, my last hill was Caerketton Hill, the nearest to the road and the only hill where I saw more than a handful of people. Good views over the city - I must go back there sometime when it's clear. I dropped down to Hillend through coconut scented whin bushes to catch a bus back into the city - .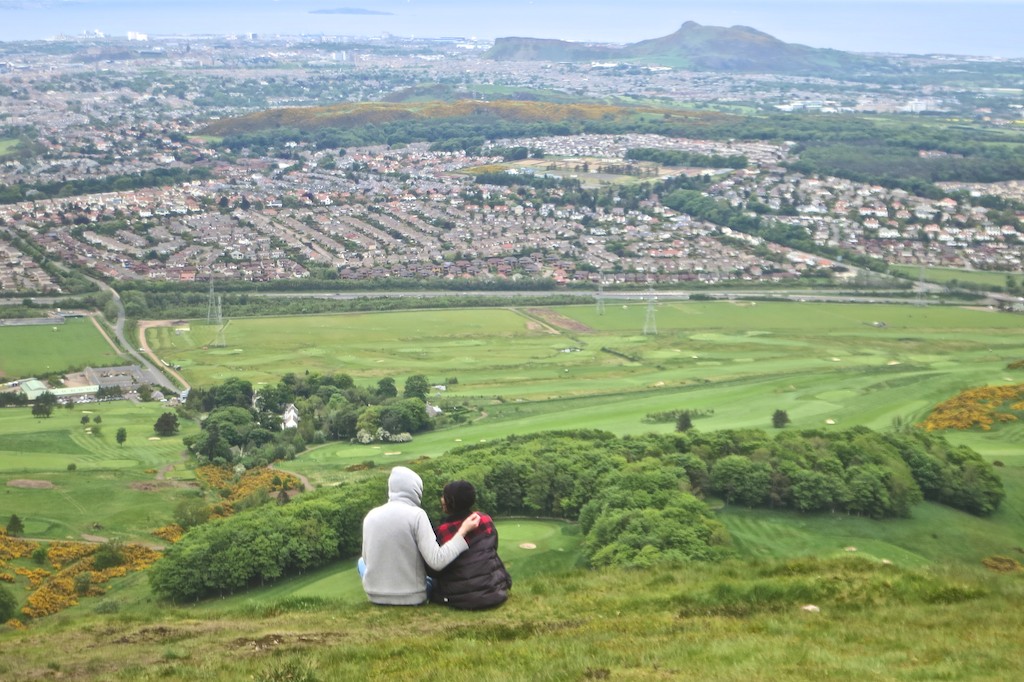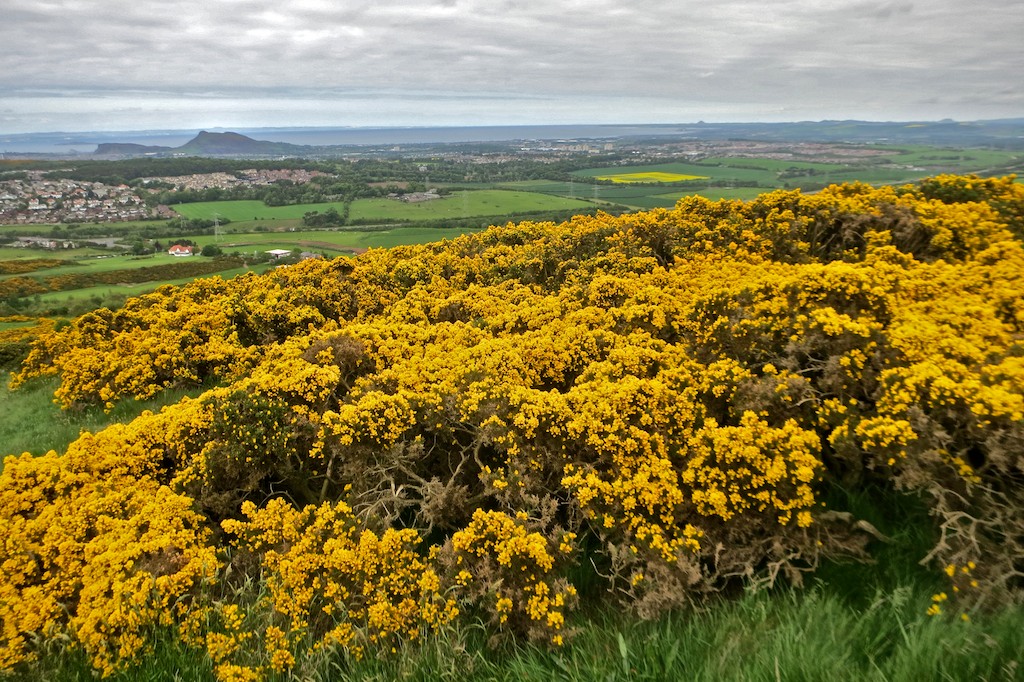 I hadn't been in the Pentlands for more than 30 years - since I lived in Edinburgh - and I had forgotten how many ups and downs there were. They are not the most exciting hills - quite a lot of heather and bog - but it was a good walk. Disappointing weather - dull all day with a cold east wind, which meant that I didn't linger on any of the tops. I guess I walked about 20km with more than 1000 m of ascent.