We were staying in Ullapool for a mountaineering club dinner and it looked like a typical dreich November day. Low cloud and no sign of a break in the sky. We debated what to do and my pal Dave said that one of the Corbetts that he had still to do was Ben Hee in Sutherland. Others decided on a low-level walk to keep below the clouds but four of us decided to head north to Ben Hee.
It was a longer drive than I anticipated from Ullapool. We passed through the fabulous Assynt countryside and saw very little of the hills. Eventually (by about 11.30) we arrived at Loch Merkland and took the path heading north east from the loch. There was some early snow on the ground but we made good progress to the summit, with a path most of the way. I guess it took us about 90 minutes to get to the summit.
We took the obligatory summit photo, ate some lunch and discussed if we should just head back down the same way.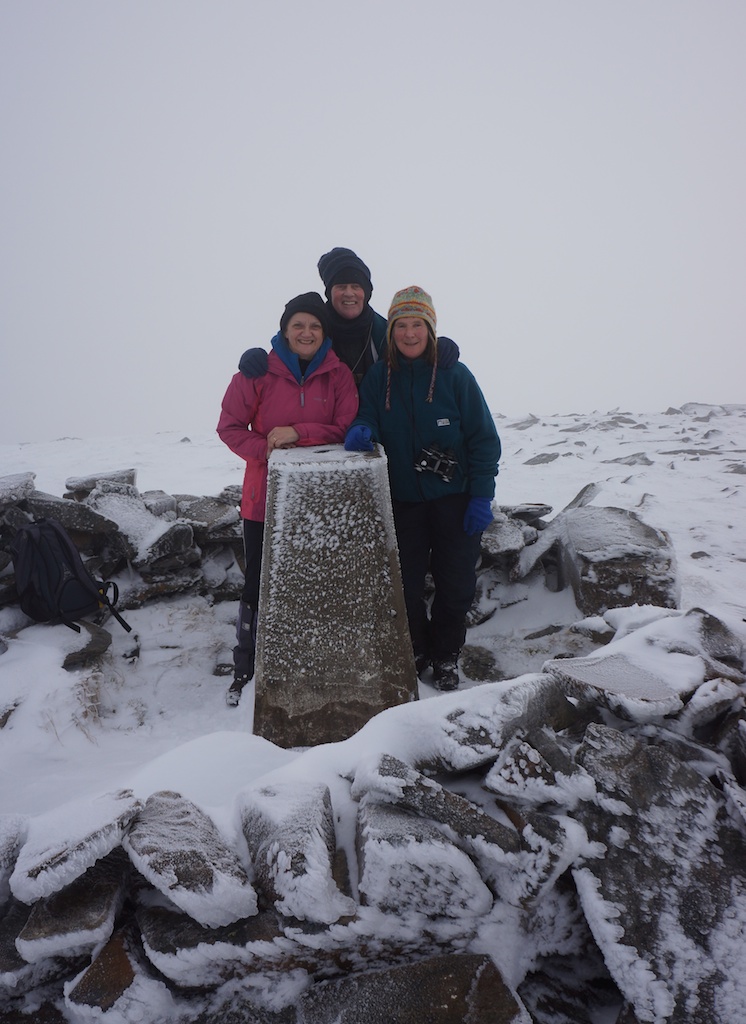 And then the magic happened. In the space of a few minutes, the clouds completely cleared and we had superb views over the northern hills. The pictures tell their own story.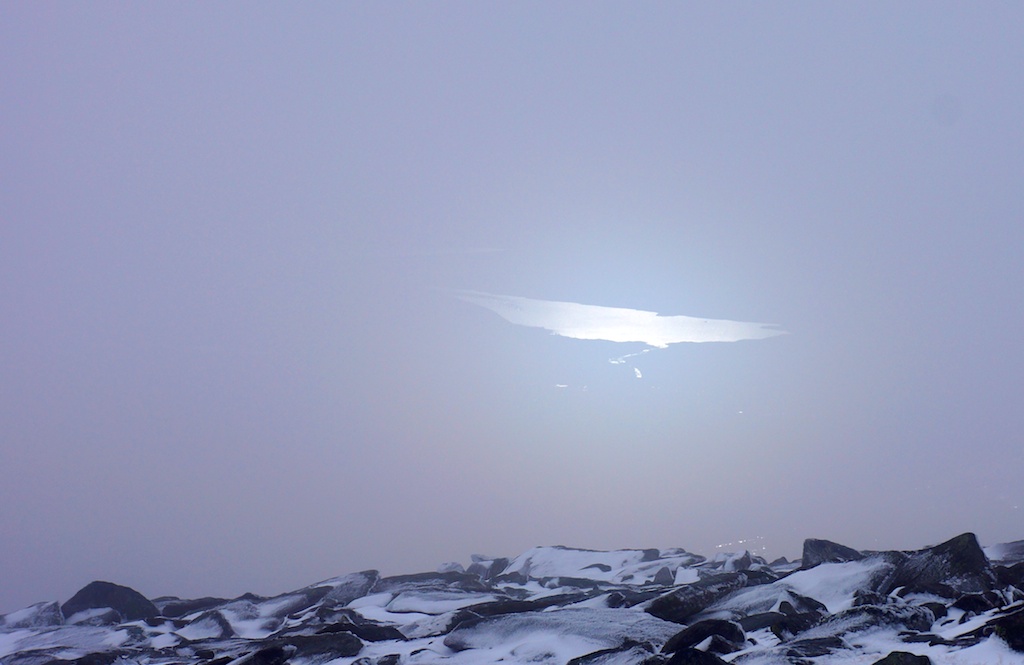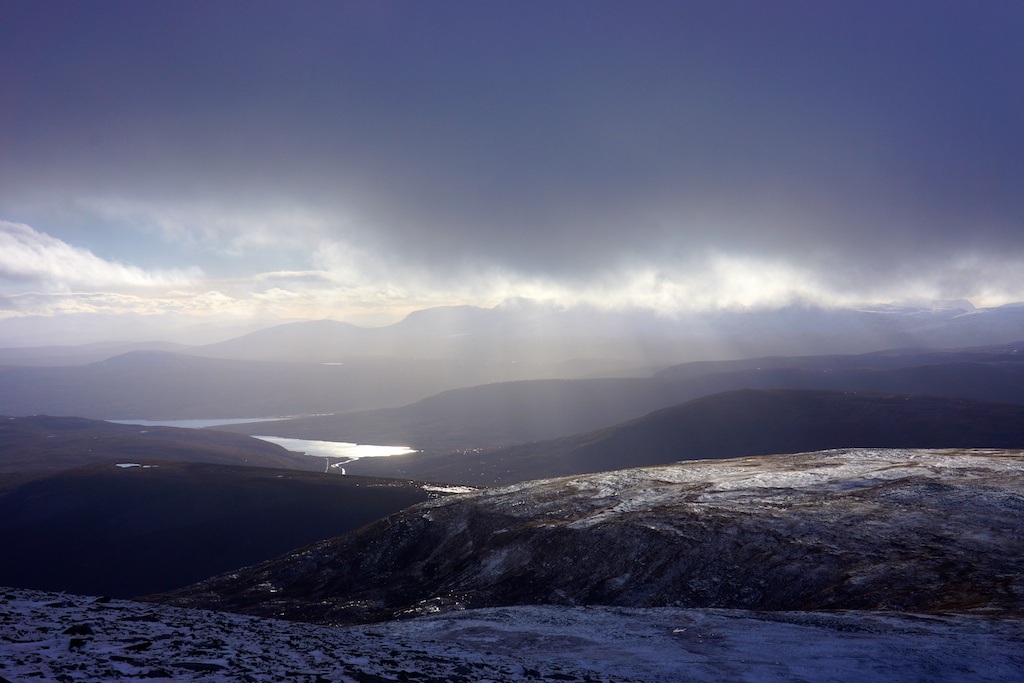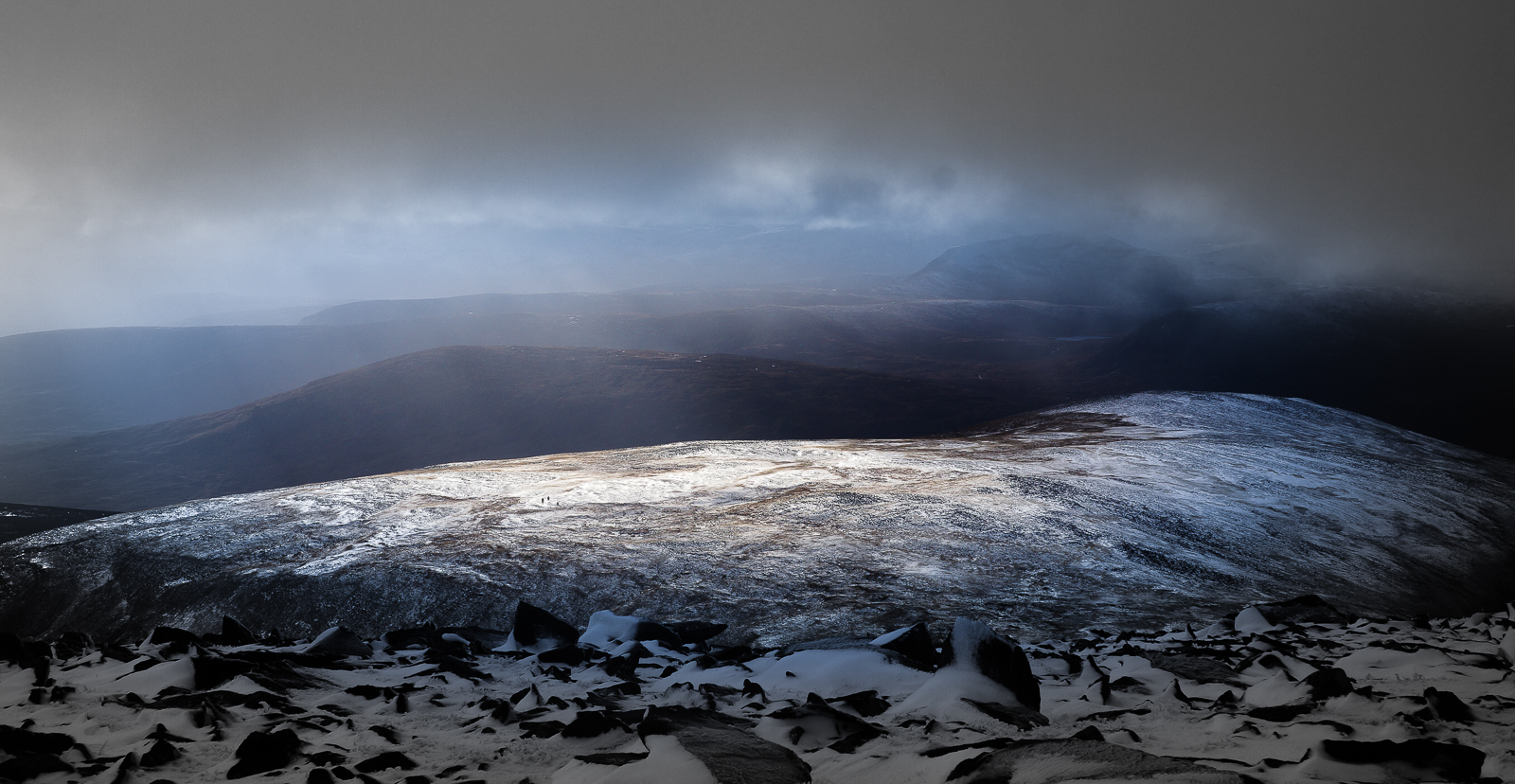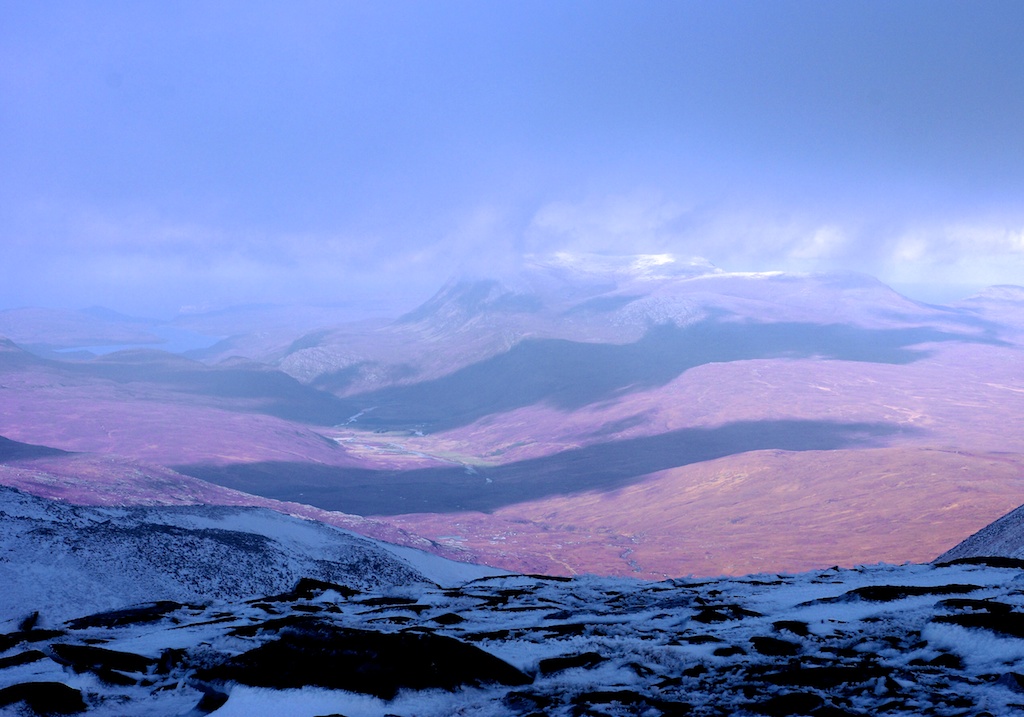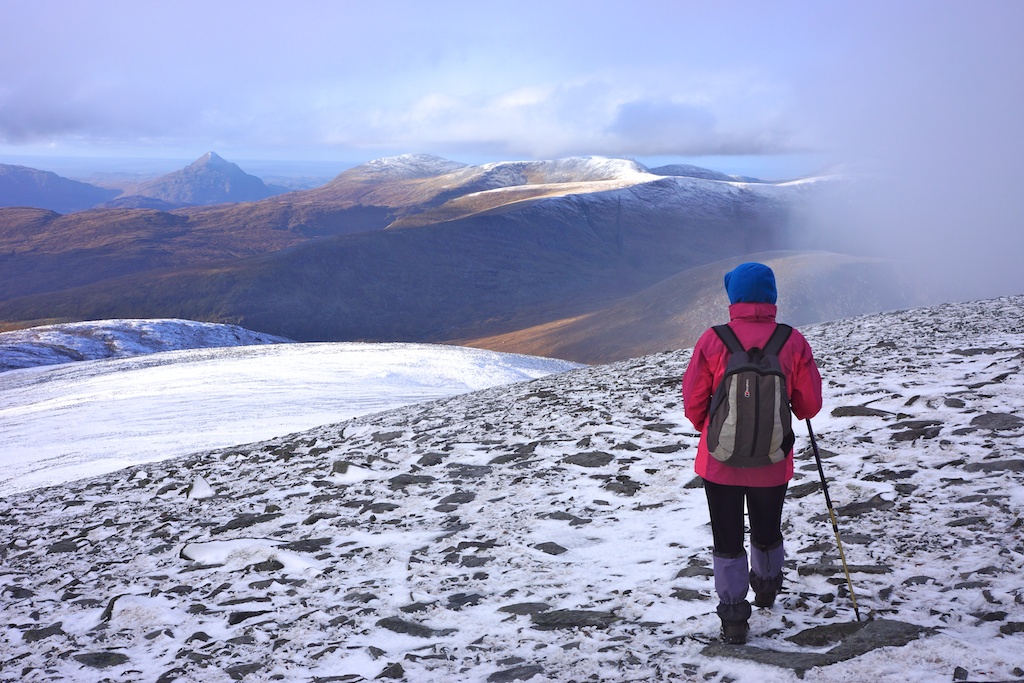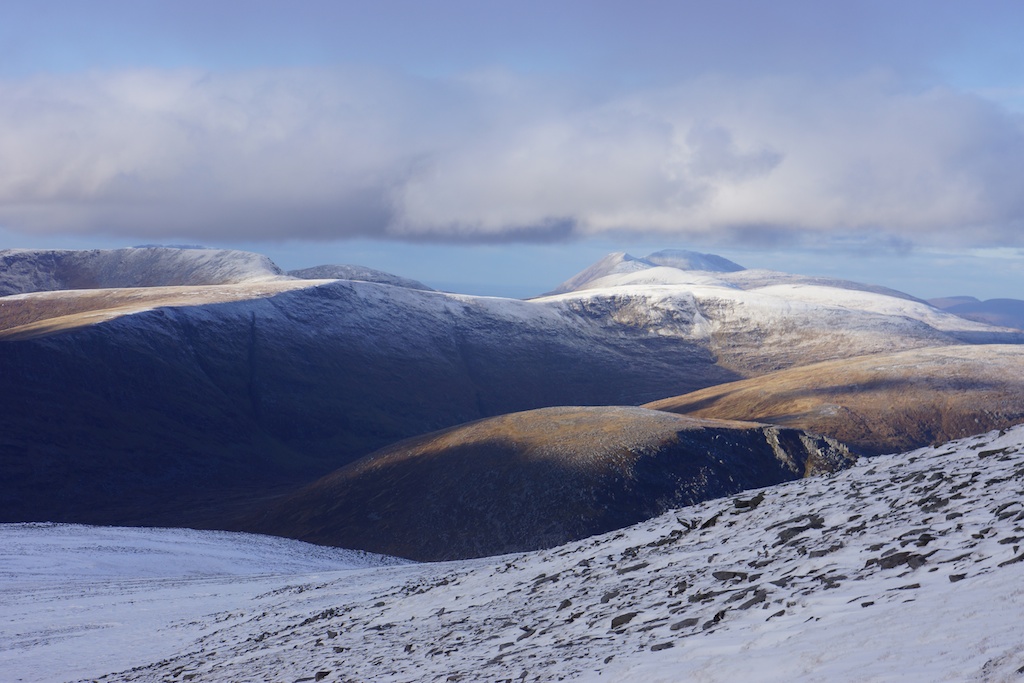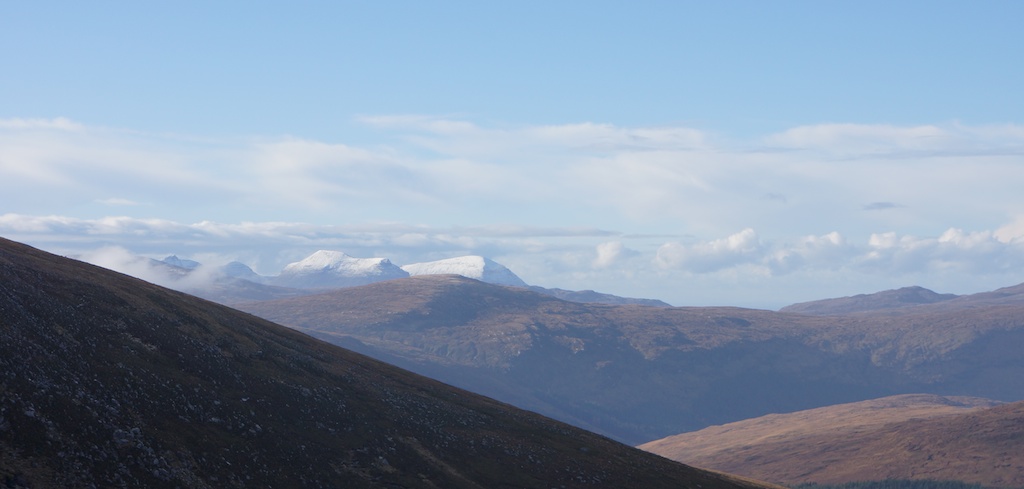 Instead of spending 20 minutes on the top as we had envisaged, we spent well over an hour enjoying the sunshire and the views. One of the best hill days that I've had. We headed back down with frequent stops to enjoy the view before the long drive in the dark back to Ullapool.